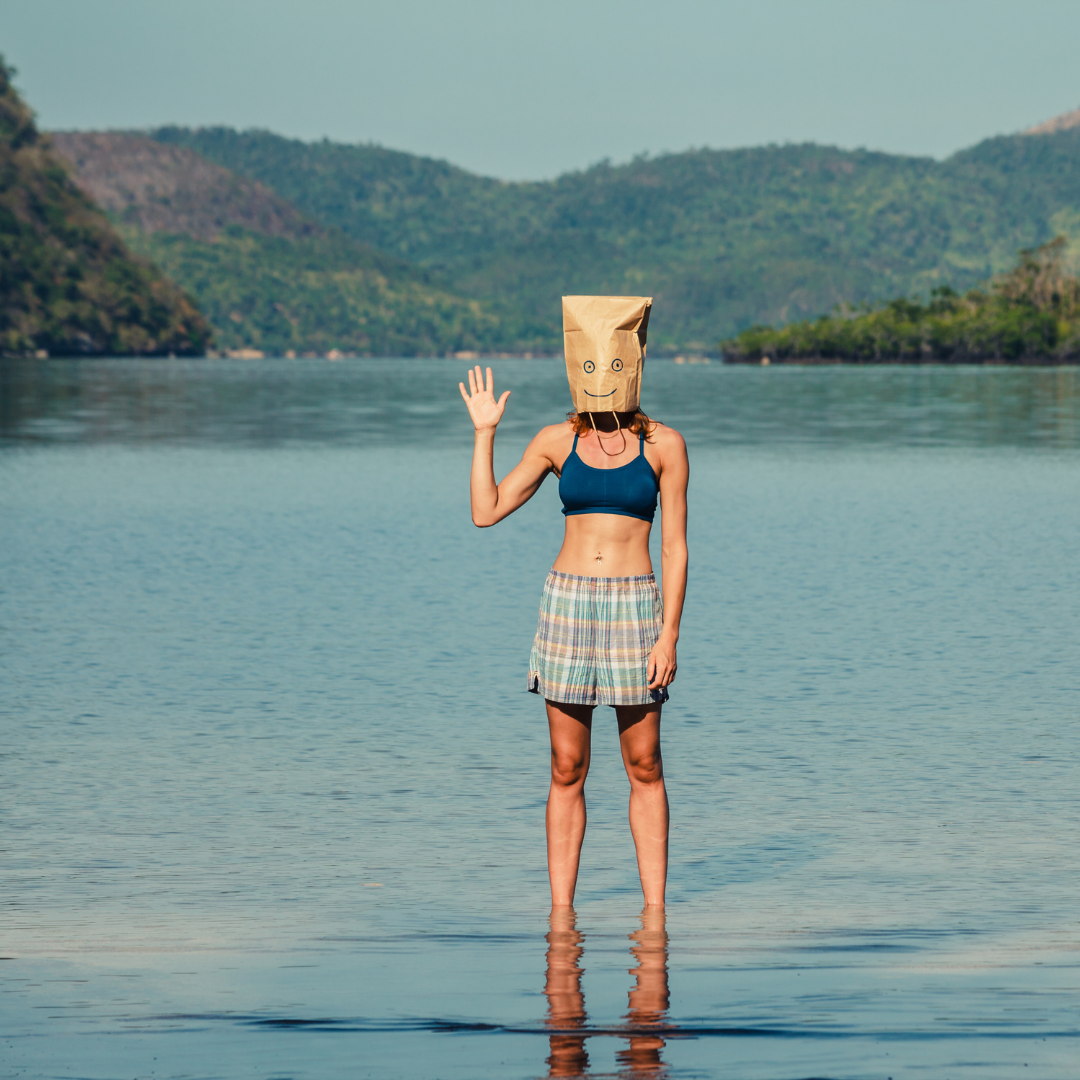 This is not the rebrand I hired designers for and spent all summer planning.
It's so much more FUN. 
The designers were great, but my heart just wasn't in it. 
Throughout the process, I came to realize that I don't want a "brand." I just want to keep making good things that make people feel good.
Besides, I'm sick of beauty brands. Aren't you?
I can't pretend to care anymore. I REALLY can't play the consumerism game. 
So I'm not going to. I'm keeping the good products, but I'm tearing everything else down. Especially the packaging.
That's right.
My dry products no longer have jars at all, and my liquid products no longer have labels.
These are scrapbooking stickers.
And this is a rose hydrosol, (going forward it's under the toner listing.) Which I customized for myself by adding aloe vera.
Free customizations like this are available for all tier 2 members of my Patreon.
All over balms - now just called: Balm.
There is no "look." It looks like whatever. Your order will be completely random and one of a kind. 
Are you starting to get a sense of how much fun I'm having with this?
Now, I know what you're probably thinking.
Isn't this like, against the rules?
SHHHHHHSH YOUR MOUTH. 
Technically? But I'm not selling these products in stores.
When you place an order online, you know exactly what you're buying, right?
(For the LOVE I hope you at least glance at all of the product details I put so much effort into writing.)
I don't have them printed quite yet, but every product will come with a card that you can scan to see the full details and instructions. In the meantime, OF COURSE everything will be clearly labeled in your package. 
This is the new oil, with Be Calm aromatherapy blend added. (Again, customs like this are free for members.) 
From there, it is up to you to remember what you bought.
If you have so many products in your life that you don't know what's what, please let me help you minimize that sh*t.  
Another test order I sent to a member last week.
Here's what I love most about unbranding.
Without product labels, you can easily reuse these glass bottles for anything.
(Stay tuned for instructions about how to clean and reuse your bottles, as well as a listing for fresh bottles and different caps.)
Don't like the stickers I chose? Peel them off and redecorate. NBD. A little rubbing alcohol will remove any residual stickiness.
Unscented oil 
Is this crazy? Maybe. Will it kill my business? Gosh, I hope not. 
But you know what? 
IF IT DOES I'LL HAVE A LOT OF FUN GOING DOWN.
Shimmer balms in highlight, rose quartz, and mother of pearl.
Now if you'll excuse me, I have some website updating to do. 
- Stefanie -