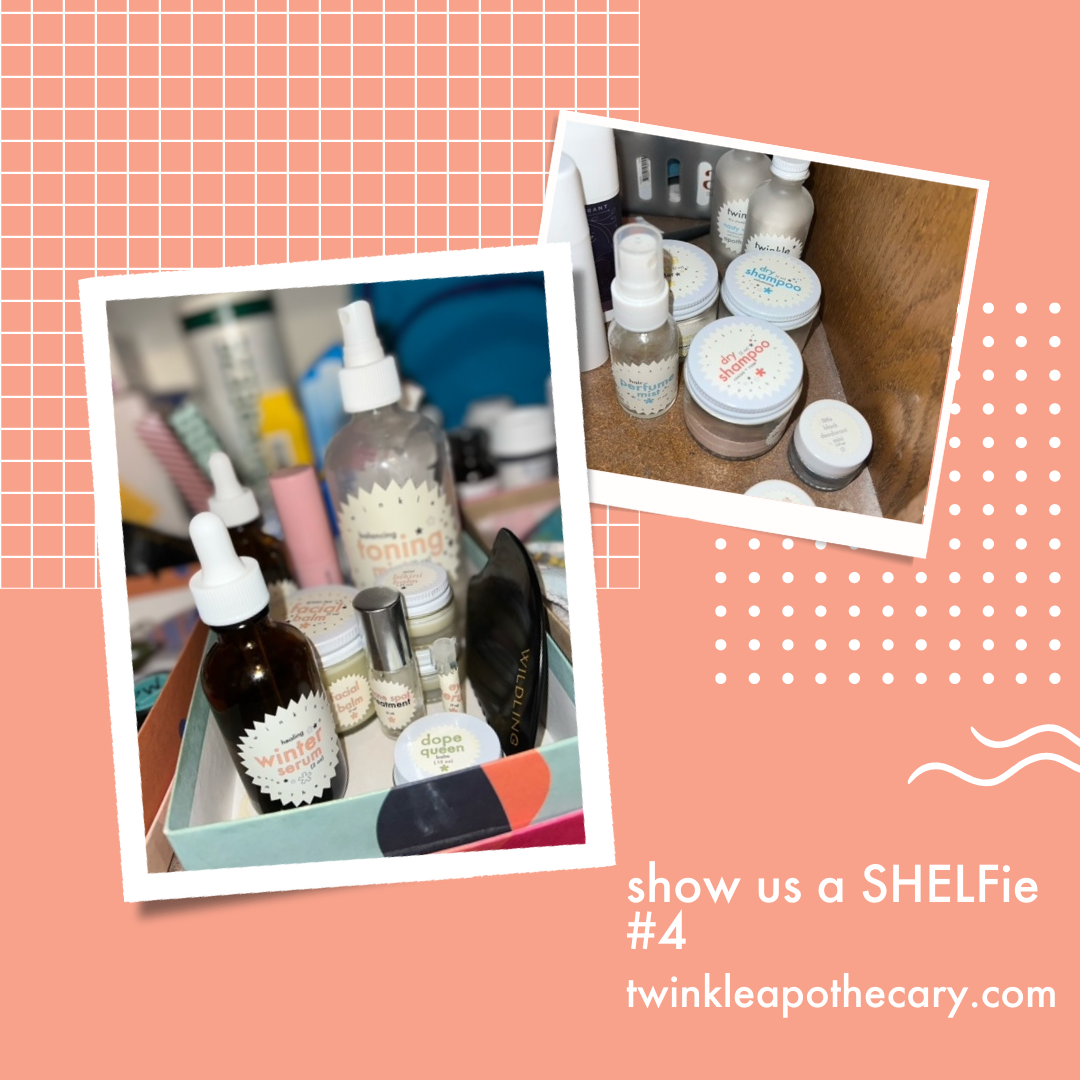 Hooray, it's time for another SHELFie post! 
This one is from another of my amazing longtime local customers (just peep that Nasty Woman dry shampoo there in the back...) 
World, meet:
Courtney, President & CEO (🤩) of A.R.K. Ramos Foundry & Mfg Co. in OKC! 
How and when did you discover Twinkle?
2018, and by shopping Siempre Viva!
What is your favorite product, and why?
Cleansing grains, because of the feel and the scent,
and all of the seasonal facial oils because I embrace the seasons and change.
How would you describe your personal style? 
Hiking hipster moon goddess badass.
Be honest, how many perfumes do you own? 
4
What's your favorite way to care for yourself? 
A long soak in the bathtub. Every night. (Go team bath❗️)
Why is shopping small/sustainably/ethically important to you? 
Because we only have one world.
If you're a member of the Twinkle Patreon community, what's your favorite thing about being a patron? 
Friday updates! 
(Yeah... IYKYK!)
Well that was delightful. Thank you for playing my little get-to-know you game, Courtney! 
PS - Aren't my customers just the coolest? I don't think that seeing the things I make being used in your homes will ever get old! 
If you'd like to show your support for this indie biz while showing off your twinkle stash, please join in by clicking this link to fill out my questionnaire. I can't wait to hear from you! 
- Stefanie -