Year 7 Perfume Party, and Perfumes to be Archived!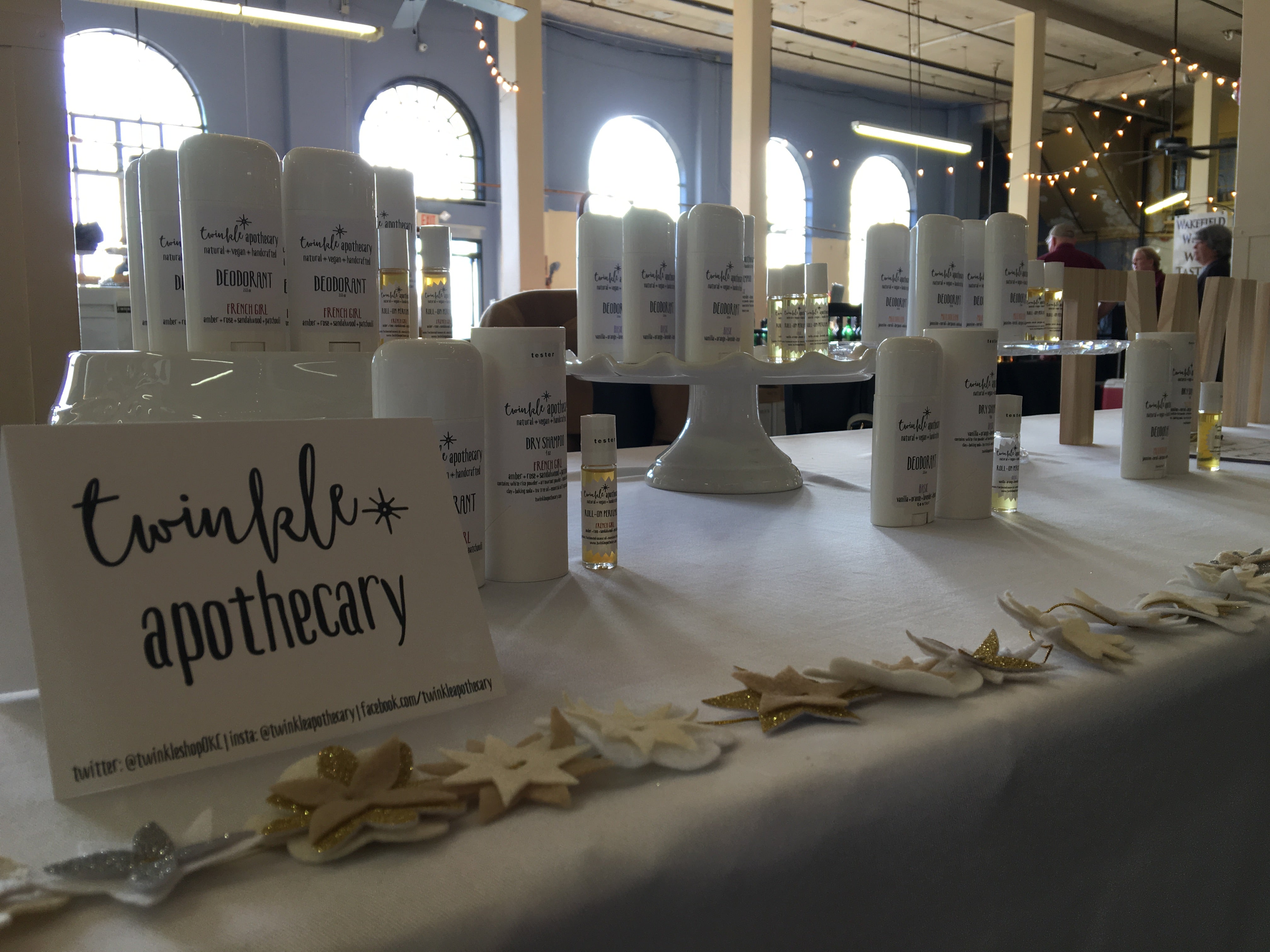 Happy seventh birthday to Twinkle! 
(Pic above is from the very first pop-up market I did in November 2015.) 
I like to post updates to my collection like this on the blog in the hopes that people will see it, and I'll get fewer "I can't find X product on the website!" emails... which apparently, is my way of announcing that I've decided to archive more perfumes! 
(Scroll down for the details...) 
But first, I want to let you know that I'm having a perfume party to celebrate another year in business,
so take 25% off all perfume with the code
PerfumeParty
through the end of October.  
 Hopefully, you can use it to snag a bottle of what will be leaving soon. 
The following fragrances will be archived: 
Why? Because I want to make MORE PERFUME! 
I think all of these scents are beautiful, but a well-edited collection leaves me room to grow. I've decided to narrow the "numbers" fragrances down to the top 5 (my favorites and yours!) so that I can (slowly, and sustainably!) work on making beautiful new fragrances for everyone.
And, when my brand makeover is complete, the remaining fragrances (1, 3, 4, 5, 9) will be getting NAMES!
Now I just have to think of what to call them... 
and YOU have some shopping to do! 
As always, the archived fragrances will be available to tier 2 members of the Twinkle Patreon Community. Click here to see all of the membership perks!
Thank you for the most incredible seven years of my life. I love making and sharing these products more than anything, and my birthday wish is for another 7 years. I'm looking forward to sharing the next chapter of Twinkle Apothecary with you!
- xo - 
Stefanie