Sunscreen, Facewhip, Highlight, and Contour (Video!)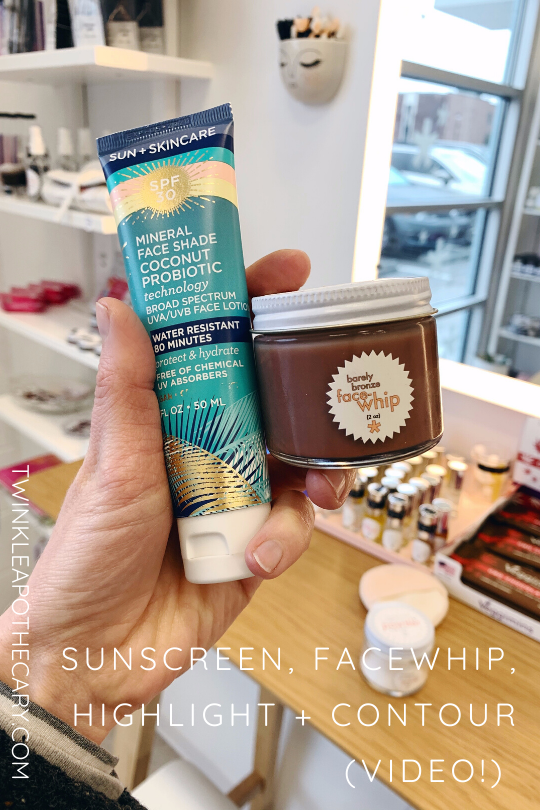 Another day, another video?
Sure, why not?! 
Tackling a major FAQ today - "What do you use for sunscreen?" 
And also, "What order do you put it on in?!" 
Watch and find out... 
Here's an "after"pic so you can see what I ended up with at the end of the video... I put on some eye tint and snapped this at my desk right after. (It was super dark and rainy this morning so the lighting is weird!) 
Sorry not sorry for my bad hat hair! 
Products used: 
Ginger Snap (Use Bronzing Balm if you don't have one!)