My Skincare Schedule - Week 5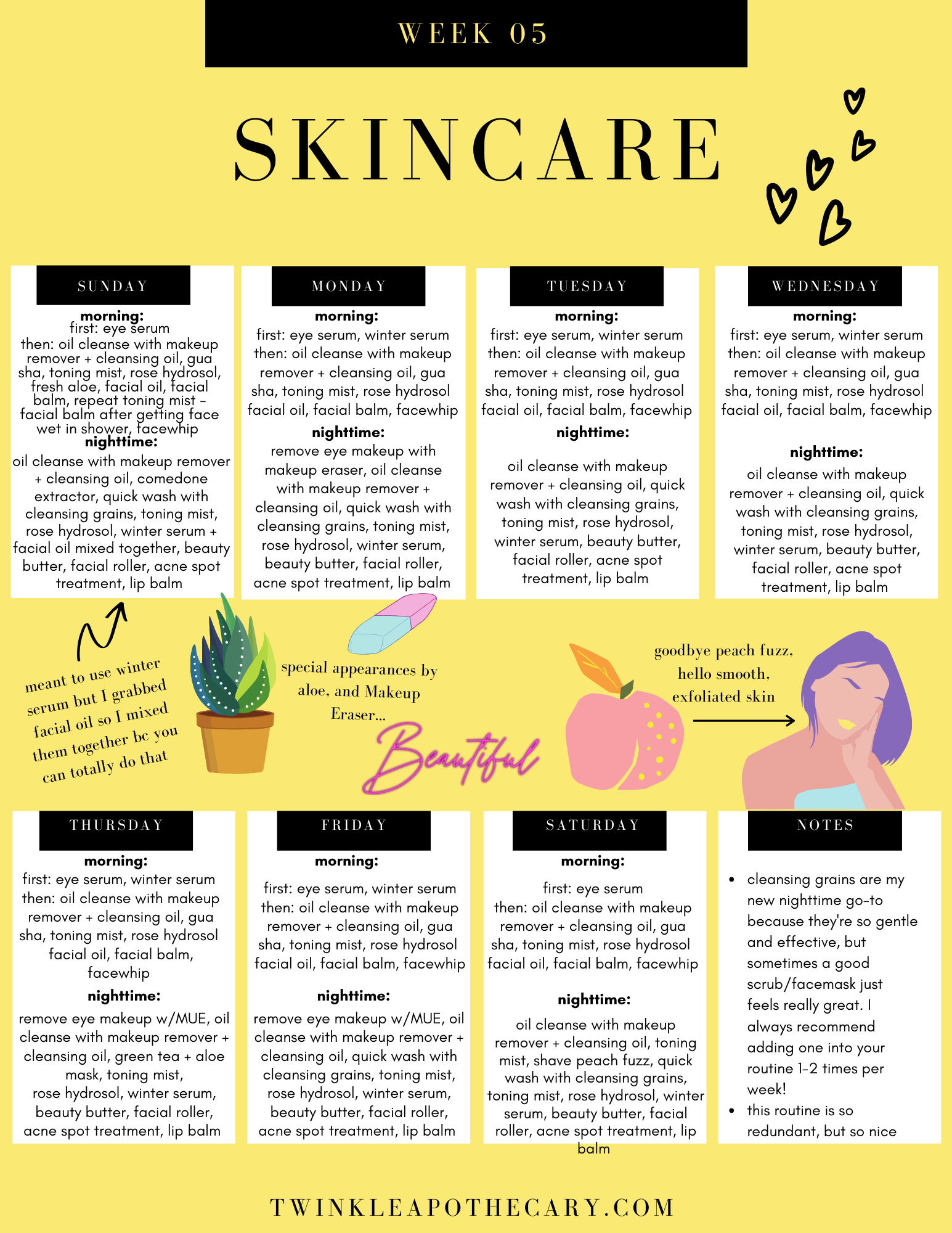 Another week, more great skin.
Don't let the amount of words on this calendar fool you... as you can see in this video, it's actually so simple. 
This job is weird. I get so many compliments on my skin, and I'm just like, thank you... it's because of all of these things here on my shelf, which you can also buy, and I'll tell you exactly how to use them too. 
Really, so simple. 🙂
But will you do it? 
Will you? 
I hope so. 
Because everyone deserves to feel this good in their skin!