Lip + Cheek Tint Swatches (Video!)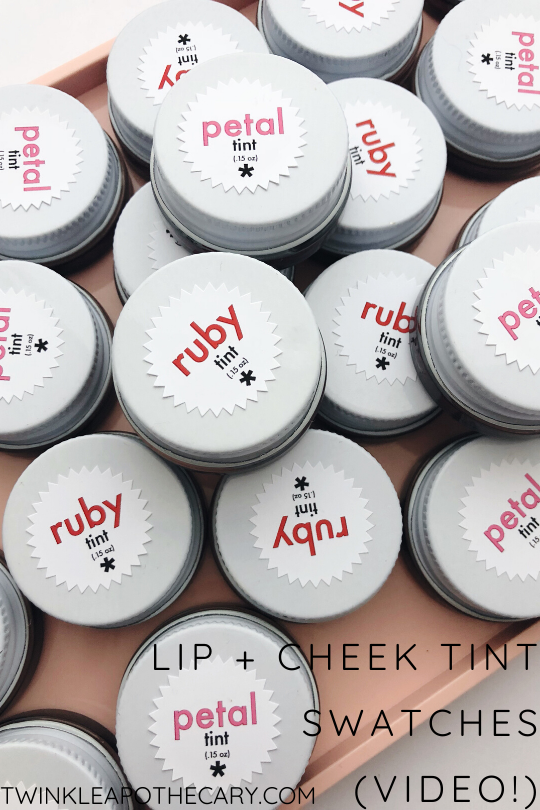 Hello again! 
Yesterday was a particularly slow day in the shop and I thought that turning on the camera would bring someone to the door, but no such luck. 
In this video, instead of doing my makeup, I swatch all 9 of my lip + cheek tint shades for you, and I hope it's helpful!  
 I think I said that I would tell you what I was wearing on my face here - so just FYI, it's cocoa eye tint on my brows/lashes/liner, citrine shimmer serum + rose quartz + ginger snap shimmer powder on my eye lids, citrine shimmer serum + berry lip + cheek tint on my cheeks, and nothing on my lips, because I am the beauty brand founder who would make a lip + cheek tint video without actually wearing any on my lips, whoops! 
Oh, and be sure to check my latest post for more info about how I'm moving forward though the pandemic. 
Thanks for watching! 
- Stefanie -