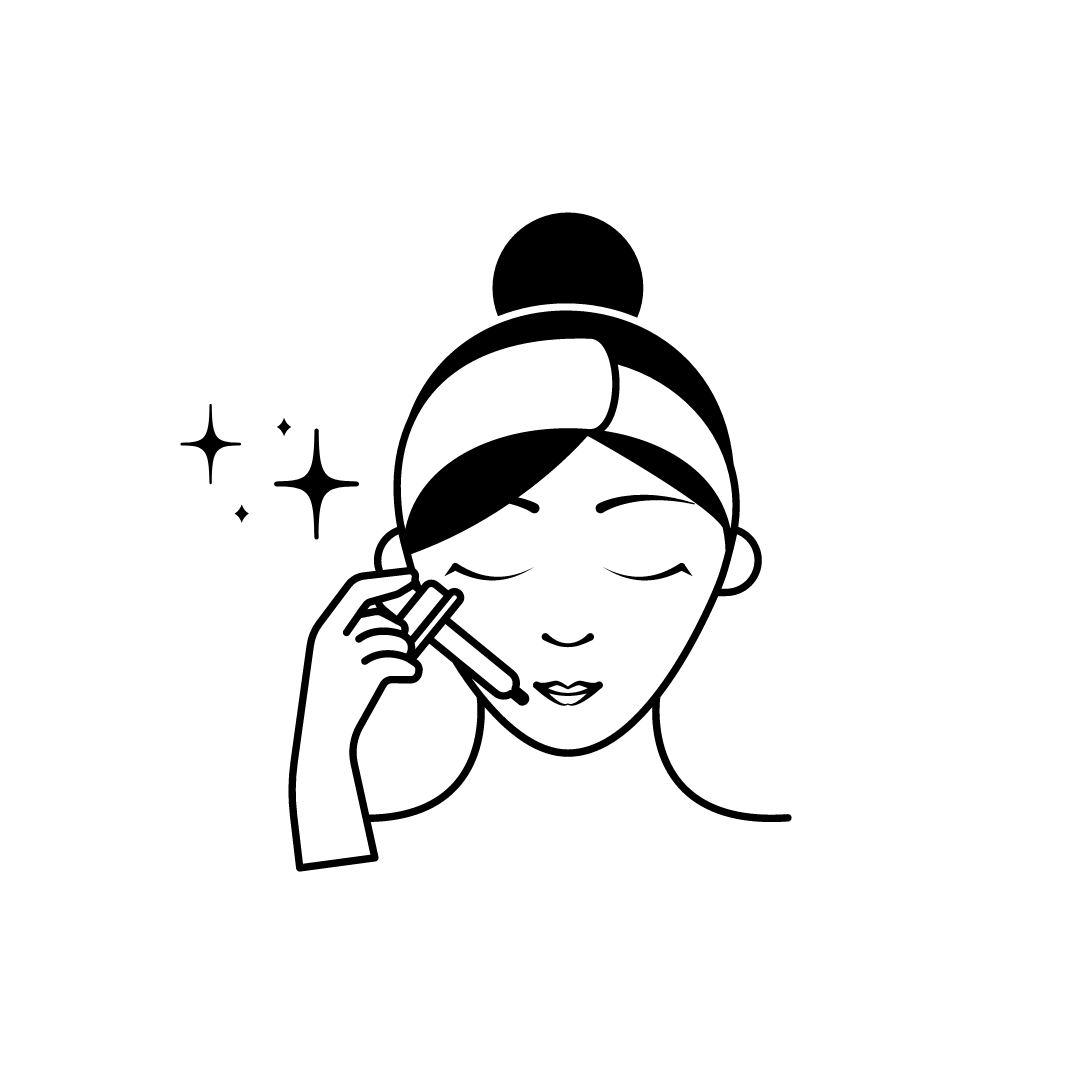 Edit: August 2023 - greetings from the future! This is a vintage Twinkle blog post from 2017, which I've updated to reflect my new product line. No change at all to my love of oil cleansing. Please enjoy! - Stefanie
Click to listen to the audio version instead with a free 7-day trial on Patreon.
If you're into natural beauty, you've probably already heard of the oil cleansing method, and you might have already tried it! But if you're just beginning to tip your toe into the (green) waters, you might be thinking... "Nope! Oil on my face does not sound clean!! Where's my soap?!"
But you can totally wash your face with oil, if you know how. 
Don't worry, I'm going to give you all of my tips and tricks!  
Oil cleansing is so much better for your skin than soap because it doesn't strip your skin of it's natural protective barrier, and it doesn't alter your pH balance. (This can lead to over-production of oil, which causes breakouts, or dryness, which can exaggerate fine lines and wrinkles.) It might sound crazy to add oil to your face if your skin is already oily, but applying natural plant oils will help balance your skin because they send a message to your skin letting it know that it doesn't need to produce more of its own oil. 
I think a lot of people are drawn to the idea of oil cleansing because it sounds like a one-step beauty routine, but no, I always recommend following with toner and moisturizer after any kind of cleanse. (You can use more oil, or a combination of oil and butter to moisturize after cleansing.)
My personal routine:
I usually oil cleanse twice per day. In the mornings, I do a quick oil cleanse followed by a gua sha massage, toner, oil, and filter balm.
At bedtime, I do an oil cleanse to remove my makeup, which I wipe off with a makeup eraser cloth before doing a powder cleanse. I follow that with toner, oil and butter. (Plus a quick massage with my facial roller!)
So here's how to do it:
1. Choose your oil
There are some (probably) well meaning people out in internet skincare land who will try to tell you that you can't use a plain carrier oil to cleanse and that it must contain some sort of sudsing, or water-based rinsing agent to get your skin fully clean. Not true. Any oil can be used for cleansing as long as you rinse, or thoroughly wipe it off afterwards. Again, I always recommend following any cleanse with toner to ensure that your pores get sparkling clean!
Obviously, I recommend my one and only oil for cleansing. (And for moisturizing your face, body, and hair!)
But you may want to try something different. Which is why I also offer a range of carrier oils, which you can use alone, or in combination with my oil.
Some of my favorite oils for cleansing include jojoba, kalahari melon, grapeseed, and argan. These all have a light, somewhat slippery texture and glide over the skin easily while dissolving makeup, dirt, and oil buildup. 
2. Use a generous amount.
You'll want to use a full dropper, or perhaps two. Start with one and add more as needed, if it feels too dry or isn't gliding around easily. 
3. Start with your (dry) face. 
By this I mean, if you're wearing eye makeup, save your eyes for last. You don't want to be rubbing mascara all over your face. 
4. Give your face a really good massage. 
Like, really, really good. You want to work all of that oil into your pores. Focus on your trouble spots and blackhead prone areas and give them a good (but gentle!) rub. Oil cleansing works because like dissolves like, so you want to think about replacing that old, dirty hardened oil in your pores with fresh clean oil. And don't forget your neck.
After you've sufficiently massaged your face and neck, go for the eye makeup by working a small amount of oil into your lids and lashes.
5. Finish with a mini steam. 
Take a wash cloth and run it under hot water. Squeeze out the excess water and lay the cloth over your face for about 30 seconds to one minute. This will open up your pores and help release all of that old trapped oil. 
6. Wipe it off.
Use the damp wash cloth to wipe all of the oil off of your face. This is also the best way to remove your eye makeup. You want it to be pretty warm and damp, so rewet it with more warm water if necessary. 
There! You just washed your face with oil.
Follow with toner and your favorite moisturizer, or, do a double cleanse by following your oil cleanse with the powder cleanser, then toner and moisturizer.
Then, enjoy your clear, glowing skin.
- Stefanie -