Follow Twinkle Apothecary on Pinterest!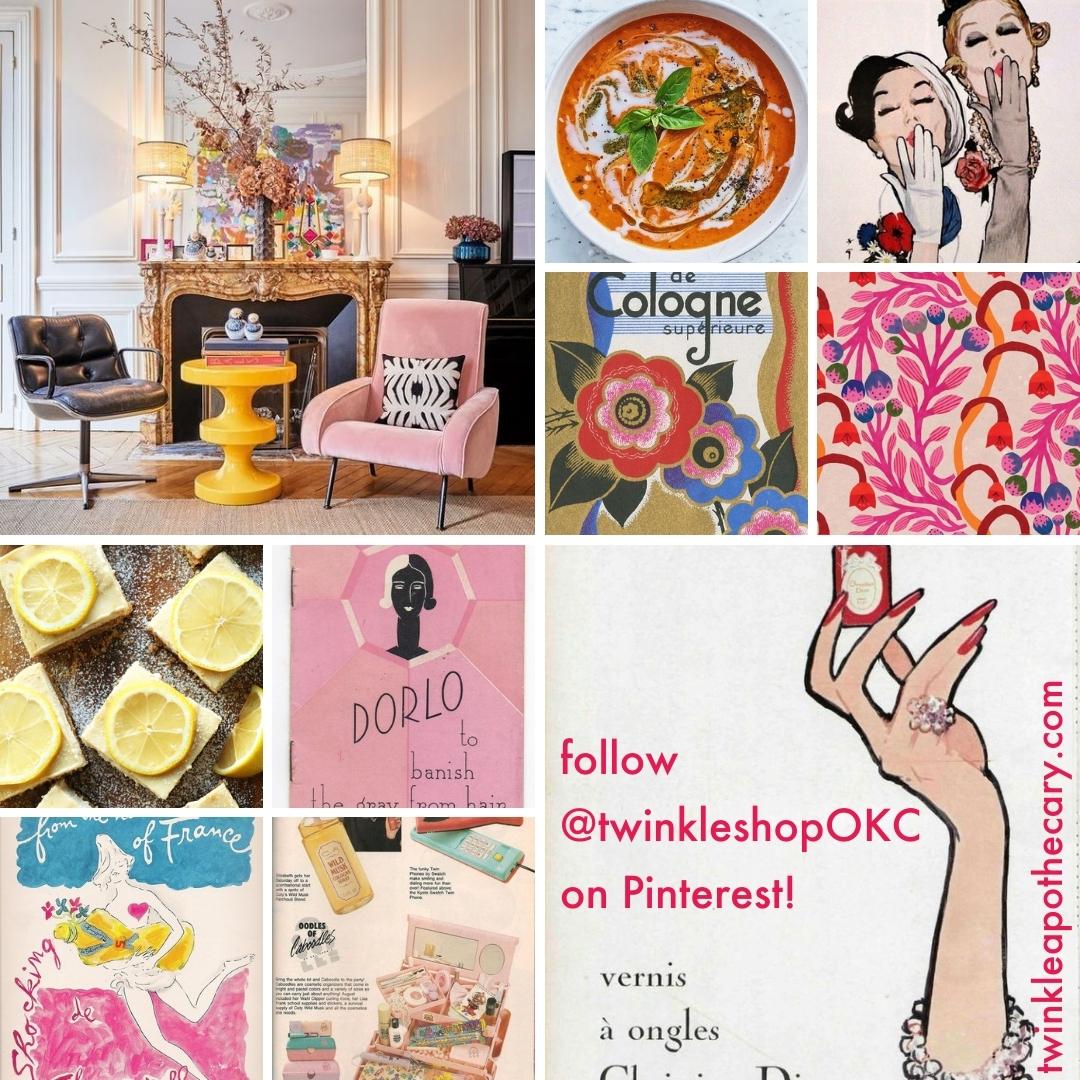 Hey there!
Just popping onto the blog this week to remind you that Instagram isn't everything when it comes to following small businesses on social media. 
I don't spend much time there anymore, (at all), because when I do? I always regret it. No matter how great I'm feeling about my life and my work, even a quick scroll through Instagram is guaranteed to leave me feeling like I'm not doing enough, not successful enough, and just generally not good enough - never mind the fact that I AM very happy (with my life and my work,) and that I can't be all of the things to everyone as a one-person business.
Besides that: the short-form video content and endless stream of advertisements just really isn't my scene. Frankly, I find it all very annoying. Please, stop bouncing at me and pointing at words. For the LOVE. 
I've found that there are better ways to spend my time. 
 Patreon is a much better platform for staying connected to my community, (looking forward to my skincare challenge starting there this Friday btw,)
I get the news from an actual paper,
and Pinterest is my preferred way to zone out when I need a mental break from the world! 
So consider this my formal invitation for you to join me on Pinterest, as I am feeling the urge to distance myself even further from other social media these days.
Sure, there are also videos and ads on Pinterest, but pro tip: if you don't look at them, the algorithm feeds you exactly what you DO want to see. For me, it's Parisian apartments, vegan recipes, vintage beauty ads, and art. Ahhhhh. Peace.
Pinterest is also the first place that I post my new products and blogs, so if you follow me there, you'll be in the know without having to open any other apps. 
And if you love Twinkle Apothecary and want to go the extra mile to help out my business? 
Pin and re-pin my products and blog posts!
The more they're pinned, the more people can see them, and the better my small business fares, without me having to live my life for Meta, Inc. 
Because I so did not sign up for that.
Now, if you need me, I'll be over on Pinterest deciding what to make for dinner tonight.
Cheers!