Fire Opal on Eyes, Lips, and Cheeks (Video!)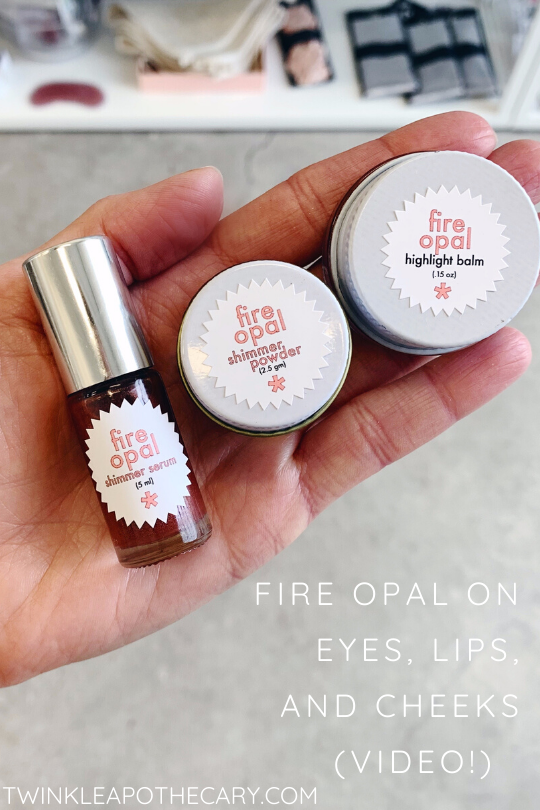 Hello! 
Here's another makeup video for you. Fire opal looks, (and sounds,) like a very intense color, but as you can see here, it's actually quite pretty and natural, just like every other thing I make. 🙂
Keep adding and really lay it on thick if you want a strong red look, or use a light touch, like I did here, for a soft coral color. 
Here's the final result: 
Products used: 
highlight, rose quartz, and fire opal shimmer powders 
fire opal shimmer serum (and highlight serum before I started filming) 
translucent facewhip and mattifying powder (always)