Changing Fragrances - Late Summer 2017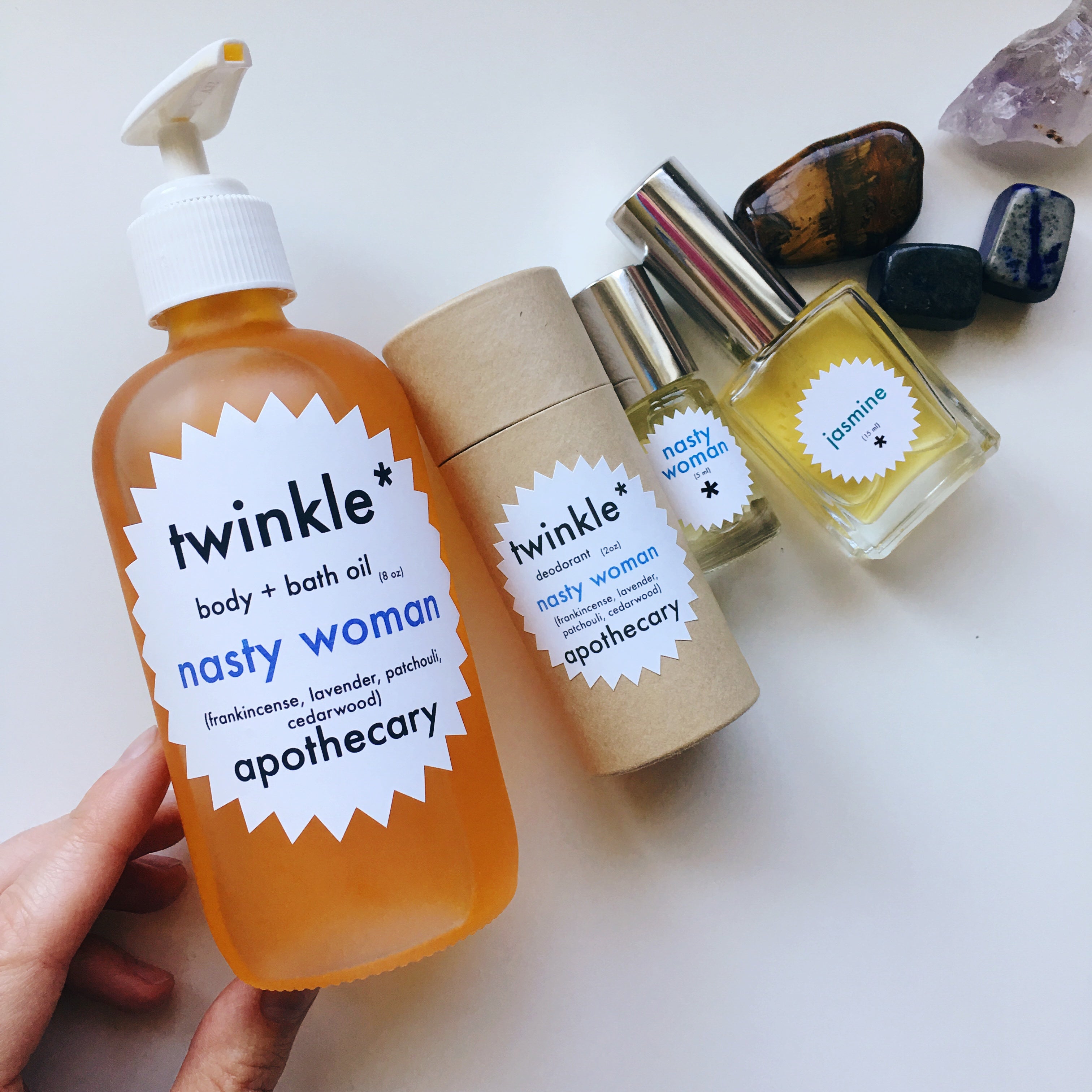 Happy back to school, eclipse season, Labor day weekend, and basically the end of summer 2017... it's always so bittersweet!
I ran out of my summery Dolce Vita deodorant and body oil a couple of weeks ago, and sticking with my theme of cycling through new to me fragrances, I decided to pick something completely different for myself as we begin to transition into fall. 
I chose Nasty Woman because it's crisp, cool, yet earthy and grounding in a steely, powerful kind of way. It's not something I would usually wear, which I think makes it just perfect for me right now. I'm coming off of a summer full of rest and introspection and now I'm ready to move forward with purpose and clarity. 
I'm also mixing it with a spritz of jasmine here & there, because it's just the most luxurious thing ever and #treatyoself ;) 
If you're thinking about changing up your scent as we move into a new season, but aren't quite ready to jump to your favorite fall/winter scent, here are my top 4 suggestions for late summer/early fall transition vibes (in addition to Nasty Woman, of course): 
I actually designed this with late summer in mind. It's sweet and, well, luscious with heady floral notes, but also spicy and warming in a creamy, earthy base. It's something you might find to be too much on a super hot mid-summer day, but it's just right for nighttime and those perfect warm late summer days when there's just a hint of fall in the air. 
To me, this one is a moody, rainy day romantic scent. Perfect for those late summer thunderstorms that come out of nowhere. It's sweet and comforting, and the vanilla-cedarwood base notes make me think of nights around a campfire.  
I also think of this as a moody, cooler weather fragrance thanks to the powdery amber and earthy vetiver notes, but the bright lavender and bergamot keep things from getting too heavy while the weather is still warm. Best of both worlds! 
If you're more into bright and happy instead of moody and dark, go with Blissed, for sure. It's one of my all-time faves, and it's perfect for this time of year because it goes on so bright, light, fresh and floral, then morphs into all of the warm, creamy, sensual earthy sandalwood as a base. SO YUM. 
-XO-