Changing Fragrances: Mid Summer 2017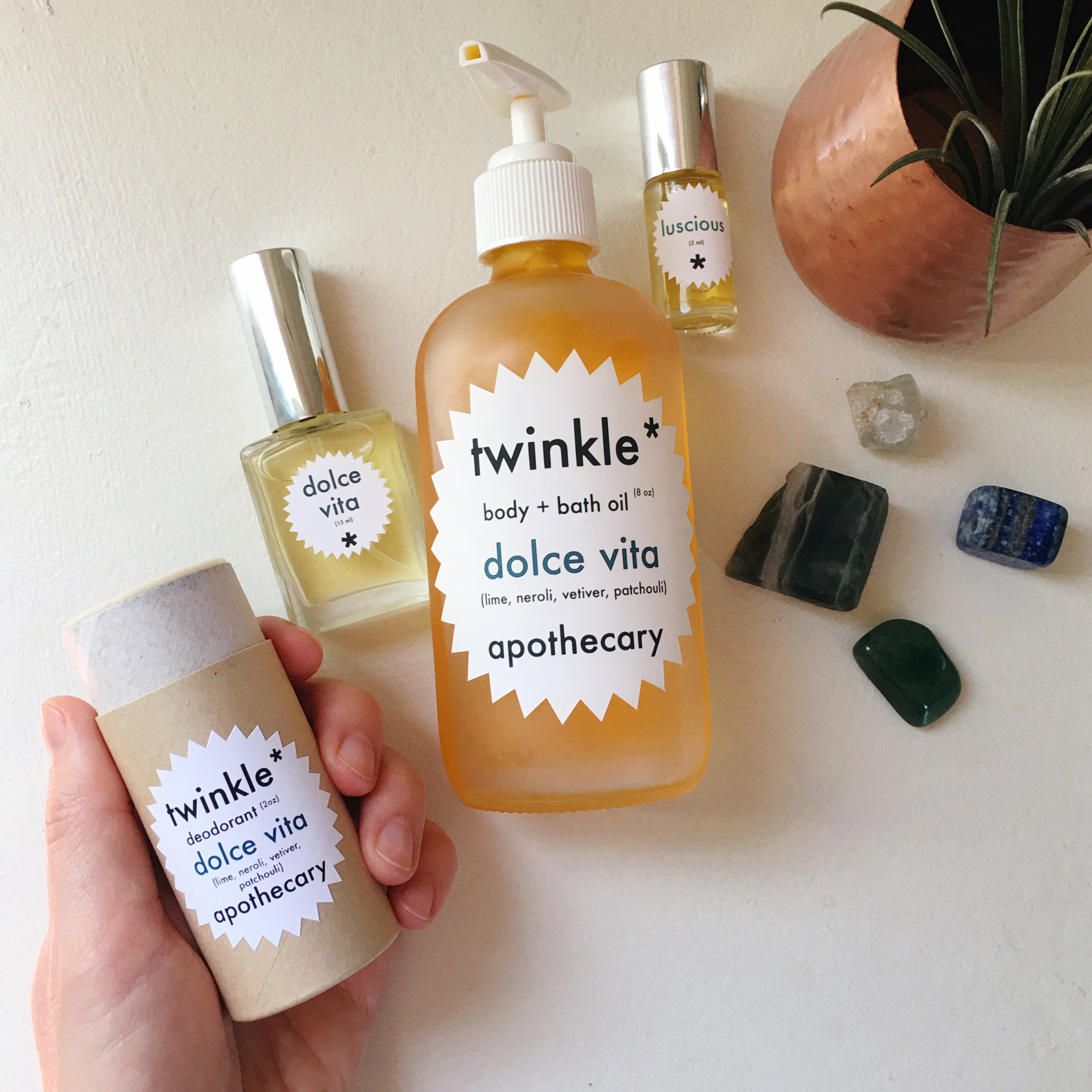 Well, here we are, in the middle of summer! 
It always goes by so fast, doesn't it? 
When I last blogged about the fragrance that I was wearing, it was late Spring, and I was at the very beginning of a new chapter in my personal life, so I
gave myself a totally fresh scent
to set the stage for a new season. 
Goddess
was a lovely change of pace, and boy did it ever set the stage. This summer, I've been on a journey of deep introspection, self discovery, recognizing and releasing old habits and negative patterns, intense spiritual growth, and finally beginning to come into my confidence and power as a woman, mother, and
business owner.
I don't know if the perfume had anything to do with it... but perhaps deliberately setting an intention and "sealing the deal" by changing what I smell on my body everyday did make it easier for me to be open to the idea of changing other aspects of my life. Or, maybe it was the magic of the essential oils - joyous orange, rejuvenating palmarosa, grounding patchouli, and balancing geranium - you can't inhale anything much better to help process the grief over one phase of your life ending while setting intentions to heal and grow. By the time my body oil and deodorant ran out (in mid-June, giving me about 7 weeks of use) I was beginning to feel like a different version of myself, and ready to wear something that felt a little more "me."
Something more floral, sweet, yet earthy, yet mystical... but still fresh and bright for warm sunny days and celebrating my favorite season. 
Lime, neroli, (think orange blossom) vetiver, and patchouli. 
It's a bright, stimulating, refreshing, and cheery scent that wears into something very deep and powerfully grounding. The vetiver and patchouli are not overwhelmingly dirt-like or earthy here - rather, they anchor the sweetness of the lime and neroli so that you can enjoy the harmony of the four elements in this blend at the same time. 
It's a fresh, crisp, sweetness with a slightly masculine, cologne-like vibe. 
I typically enjoy blending it with Luscious to up the sweetness factor, (together these two fragrances create an almost edible, candy-like quality) and I'd say I do this at night or when I go out, but, no... I've mostly just been reading, mediating, and going to bed early. (And enjoying this new routine immensely.) 
Perhaps Luscious will have to be the next scent on my list... 
-XO-