A Low-Key No Makeup Look (Video!)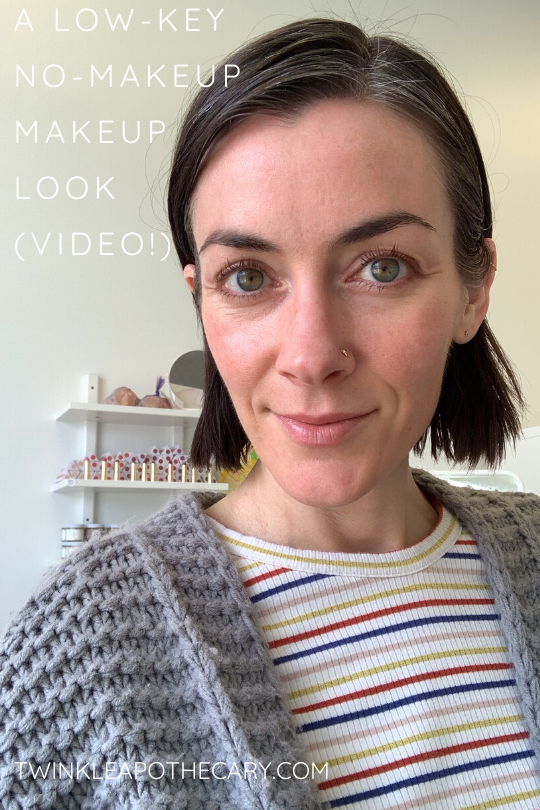 Honestly? I almost didn't post this one because my hair looks SO CRAZY but great news, only 4 more sleeps until my next hair cut. Not that that will help my standy-upy baby grays... 
ANYWAY! 
Here's a super low-key Saturday no-makeup makeup look for you. 
Products used: 
Final result: 
Also, how much would we love to see a TV show get made about a small town single mom apothecary shop owner and supporting cast of crazy/quirky customers/people from the neighborhood?! Maybe with a mystery love interest? Picture: a cross between Gilmore Girls, You've Got Mail, and Sabrina the Teenage Witch. Only, she doesn't get her powers until middle age, obviously. I think Gillian Jacobs should play me. Just saying. 🤷🏻‍♀️