Stop Being Weird About Rose Perfume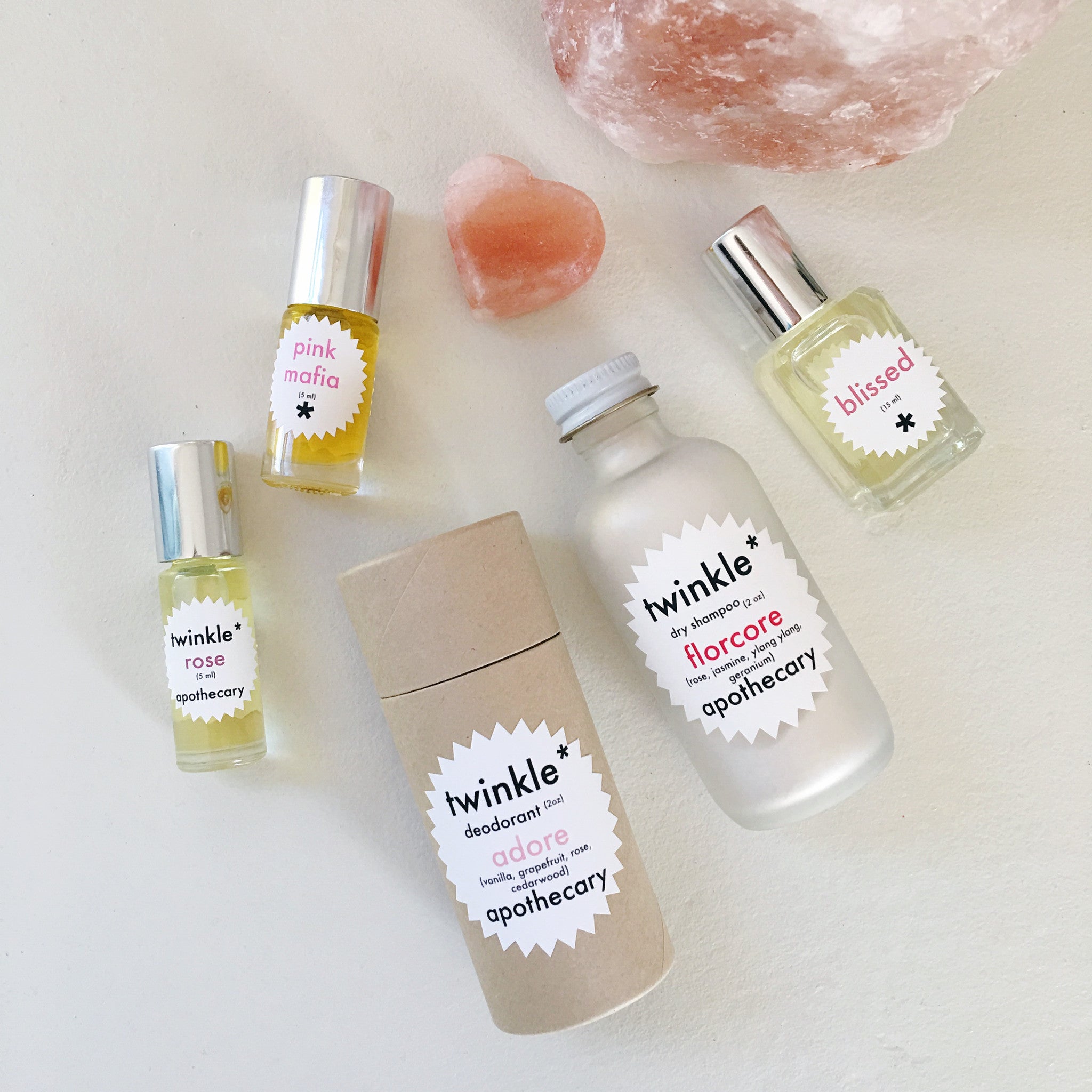 So you don't like rose perfume, huh? 
Okay... 
I get it. There are A LOT of bad perfumes out there. 
Most mainstream perfumes that list rose as a fragrance note are usually too sweet, too powdery, too... grandma-y. 
And no one wants to smell like an old lady, right? 
But come on y'all... does anything I make look like it'd age you 60 years? 
And have you ever even smelled a good, real, rose essential oil or absolute - like not the artificial, synthetic junk that's in most department store perfumes?
Have you? 
Okay. Maybe you have, but have you ever really stopped to appreciate it? 
In my fragrances, I use two different varieties of rose absolute. 
(FYI - An "absolute" is just a term for an essential oil that has been solvent extracted... steam distilled rose essential oil is super pricey, and I find that absolutes smell just as lovely!) 
French Girl, Adore, and Duchess (coming soon!) contain a rich, warm, bright orange rosa damascena absolute from Morocco...
and
Blissed, Florcore, and Pink Mafia (as well as our rose aromatherapy roll-on) contain a lighter, brighter rosa centifolia absolute from Russia.
Wow. Six of my 15 fragrances contain rose. No wonder I want you to like it so much!
Anyway...
The Rosa Damascena absolute is soooo intense. Rich, complicated, fruity, and almost spicy. It's definitely not what you think of when you think of icky old rose perfume. 
The Rosa Centifolia absolute is classic rose - sweet, fresh, sharp, and citrusy - all at the same time. 
They are truly beautiful scents. 
I'm sorry if you can't appreciate them. 
And, personally, I HATE overly sweet fragrances. I always balance the sweet with something more earthy. 
ALWAYS. 
So, if I haven't convinced you to try wearing a rose perfume yet, how about we discuss the aromatherapy benefits? 
Rose essential oil is said to open one's heart. 
Aromatherapists use it to comfort those who are grieving. 
It's an aphrodisiac. 
It's relaxing. 
It's uplifting. 
It relieves insomnia and anxiety. 
I mean... does that not sound amazing?!  
Regardless of your opinions on aromatherapy, rose perfume will most certainly make you smell lovely. And classy. And I promise you, you will not smell like your grandma. 
I love rose perfume so much that I've dedicated my February box to some of my favorite products with rose - if you try it I have a feeling you will fall in love. 
Then we can enjoy it together - smelling sexy as hell, and laughing at everyone who just doesn't get it yet. 
Won't that be fun?! 
Check it out and let me know your thoughts! 
-XO-