Why We Love Sunflower Oil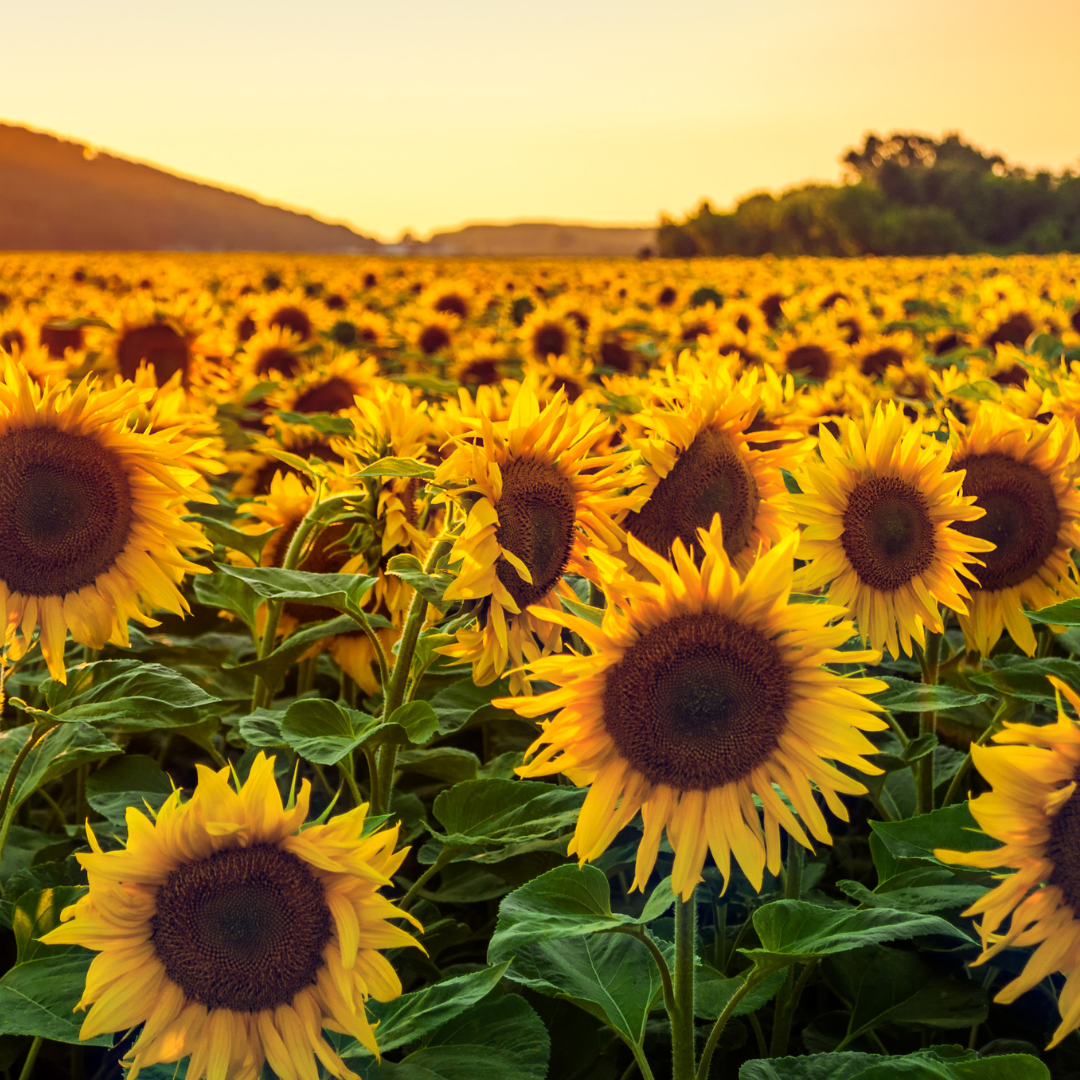 Have you seen the latest addition to my shop?
That's right, I'm offering all of my favorite plant oils in a 1 oz bottle, with the option to add a single essential oil. 
I thought that this would be a fun way for you to experiment with different textures, or compare the effects of different oils on your skin. 
You can use them as facial, body, or hair moisturizers, mix them into my Oil or Butter for a boost, add them to your Cleanser, use them for their aromatherapy benefits... whatever you like! They could also be a more budget-friendly moisturizer option (compared to my Oil,) depending on how you use them.
Today, I'm going to share some info about one of my absolute favorites - 
Sunflower Seed Oil
For me, formulating skincare is all about texture. Sunflower oil has such a unique, comforting, (cushion-y?) rich texture - I can't help but want to put it in everything. And I pretty much do!  
But don't let the richness of this oil scare you away - sunflower oil does not clog pores. It's one of those magic ingredients that do wonders for both dry, and acne-prone skin, due to its unique mix of both oleic and linoleic fatty acids. It absorbs into the skin quickly, without leaving you feeling greasy or looking shiny, which is why I include it in my Shimmer Balms, The Stain, and Filter Balm.
Sunflower oil has been scientifically studied, and shown to repair the skin barrier, so it's a soothing choice for anyone struggling with inflamed, sensitive, over-reactive skin.
And of course, it's full of healing anti-oxidants, like vitamins E, A, and B. (All of the ingredients I use are just chock full of skin-healing nutrients though, so you really can't go wrong.) 
Sunflower oil would make a perfect: 
- facial oil 
- body oil
- bath addition
- powder cleanser addition for dry skin
- moisturizing scalp treatment
- DIY body scrub (mix it with sugar or salt from your kitchen!)
- DIY makeup oil (You could use it to make a shimmer serum by mixing in some shimmer powder - apply it to cheeks, eyes, or all over!) 
- As a boost for dry skin (Add a pump to your Oil or Butter to give them a richer texture.) 
Find it in: acne spot treatment, balm, butter, filter balm, oil, body butter, shimmer balms, the stain
If you try it, I know you'll fall in love too.
Click here to order sunflower oil ($7 - $11 for a 1 oz bottle)
Stay tuned for more info about all of my favorite oils!
Stefanie