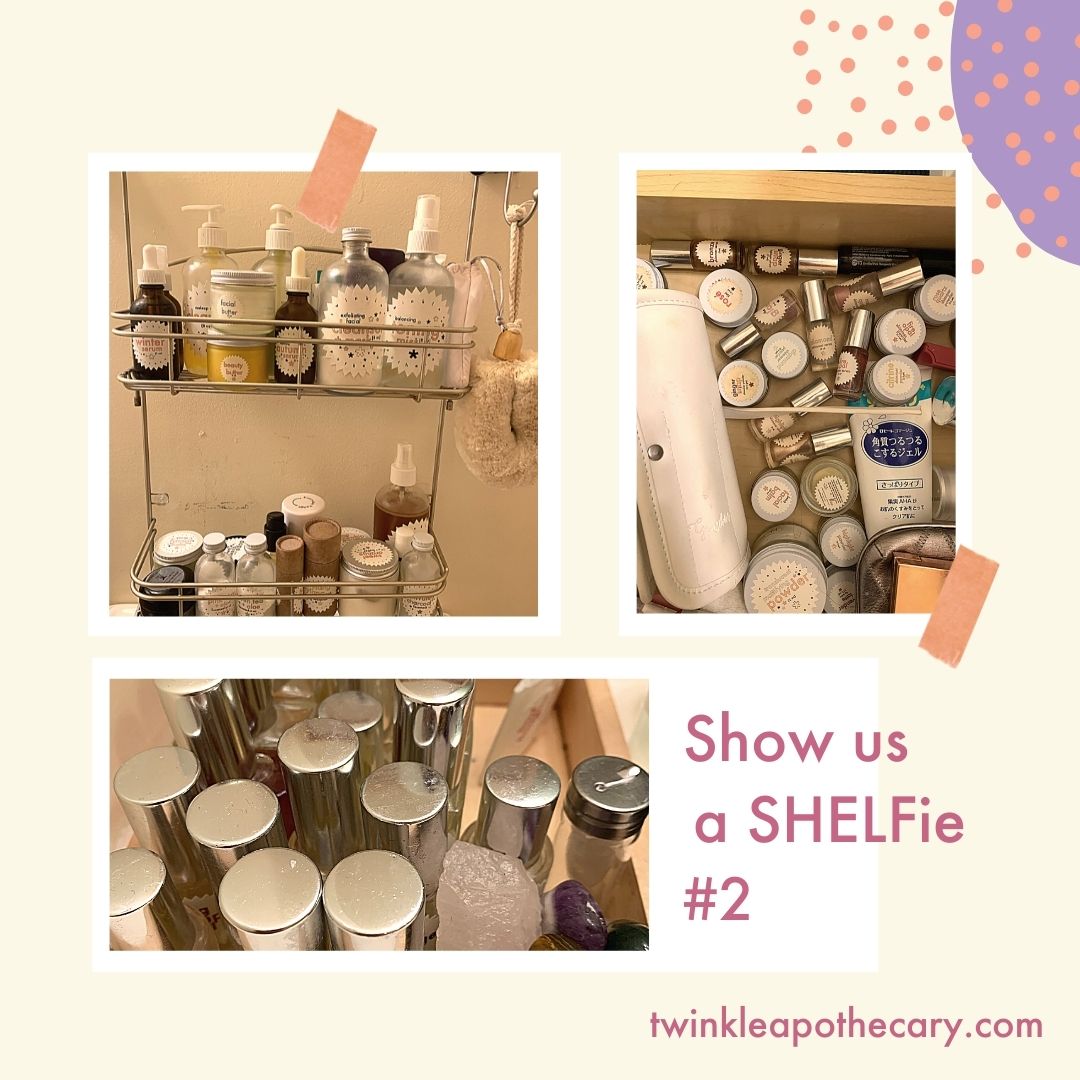 What better way to celebrate Valentine's Day than to share more Twinkle love with the next installment of Show us a SHELFie!  
Twinkle friends:
Meet Grace, (she/her/hers) 32, a validation engineer (cool!) in Maryland!  
How and when did you discover Twinkle?
May 2020 through A Thing or Two by Claire and Erica
(Editor's note: THANK YOU Claire and Erica!) 
What is/are your favorite products? And why?!
The whole skin care line, makes my skin so soft and glowing.
How would you describe your personal style?
Classic.
Be honest: How many perfumes do you own?
21
What's your favorite way to care for yourself?
Face mask or reading with a glass of wine
Why is shopping small/sustainably/ethically important to you?
I like knowing where my dollars go. I would rather support someone directly than have a CEO take a cut of their pay.
If you're a member of our Patreon community, what's your favorite thing about being a Twinkle patron?
I am so excited to order some simple custom products!
 Yayyyy! I'm so excited to make you some custom products, Grace! Thank you for being an AMAZING supporter of Twinkle Apothecary and for sharing a peek at your collection. It's so fun getting to hear from my customers near and far... don't y'all feel like we should all be friends?! 🤗
Want to play along and show off your twinkle stash here on the blog? 
Click here to fill out the form - I can't wait to see what you've got to share!