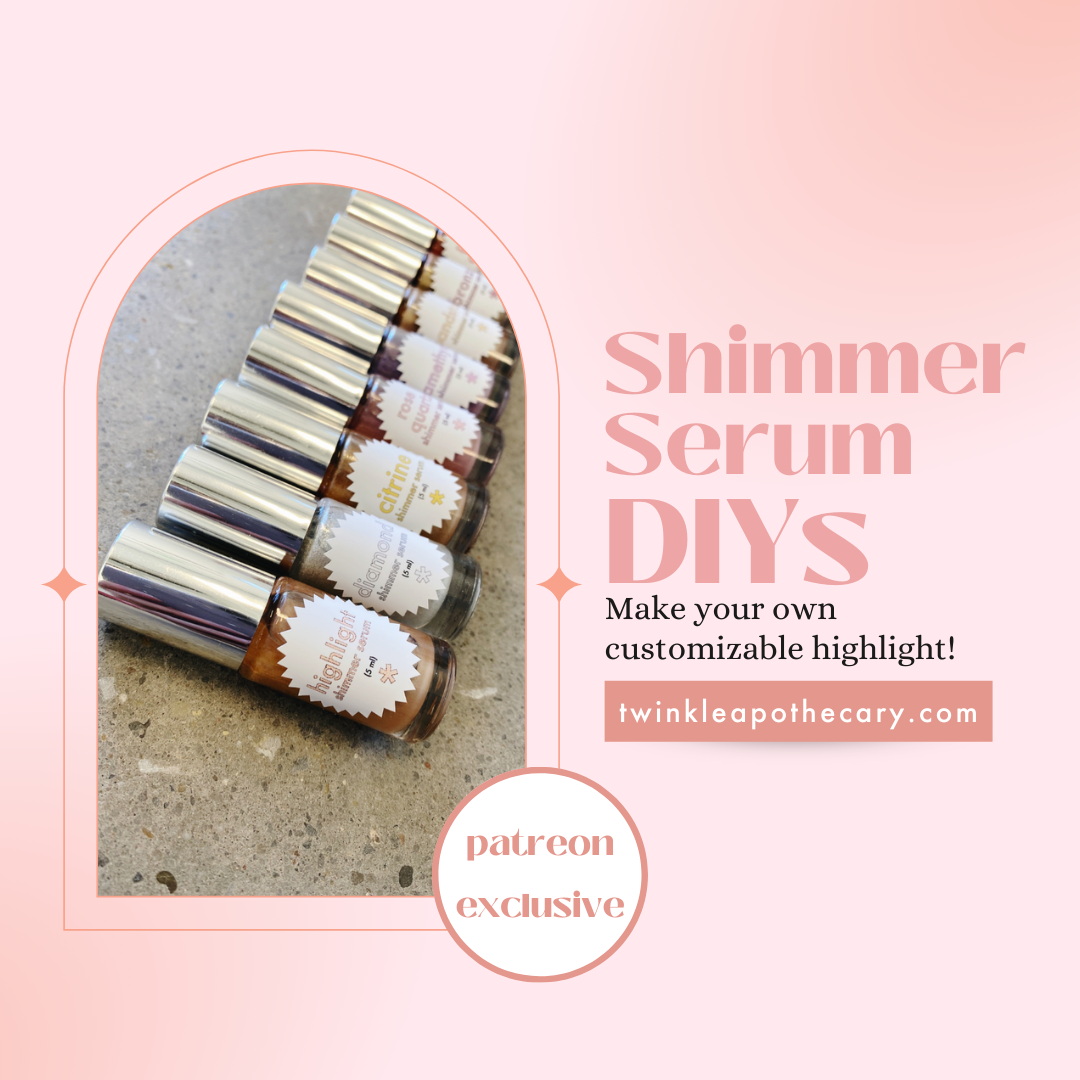 I just shared my shimmer serum secrets with my patrons and I wanted to let you know here on the blog too, just in case you're looking to amp up your twinkle glow this summer! 
In addition to my original (and now discontinued) shimmer serum recipe, I also shared some ideas about how to customize the formula to adjust the level of shimmer for your face and body. 
Click here to join my Patreon community and get the recipes.
ICYMI, here are the benefits:
$5/month gets you behind the scenes social content, access to my DIY beauty recipes, and a weekly Q&A session with me!
$15/month gets you unlimited free shipping on mail-in refills... 
and $20/month gets you access to limited edition products. 
Plus you get the good feelings that come with knowing you're supporting a small, independent creative business, which is obviously priceless! 
See you there! 
Stefanie