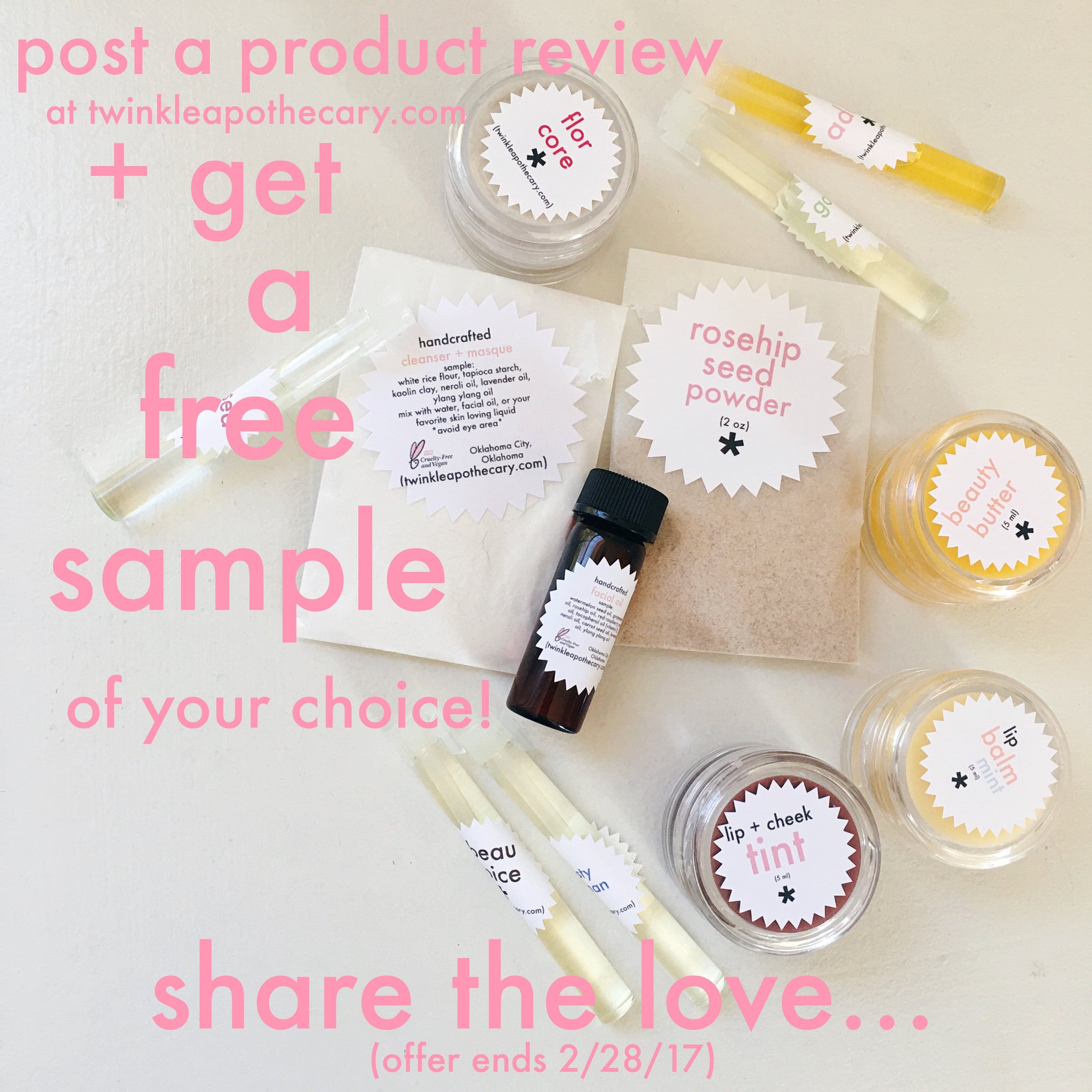 I'm so excited to share the details of my February promotion with you today! 
I want you to share your love... for my products. (Haha.)
Seriously though, 
post a product review on twinkleapothecary.com from now until the end of the month, and I will send you a free sample of your choosing - anything you want! 
Just make sure you enter your email address when you post the review so I can get in touch. 
The review must be on this website to qualify - social media posts and reviews are AWESOME, but I'd really love for my website to also reflect my amazing community of customers, hence the whole point of this promotion! 
To post a product review, simply go to the page of the product you'd like to review and scroll to the bottom. You'll see a space where it says: Customer Reviews. 
Click on "Write a review." If you're not sure what to say, think of something that would have been helpful for you to know before you bought the product. Be honest - your feedback is not only helpful to me, but to anyone out there browsing, wondering weather or not they should try something new! 
I'll contact you via email to let you know that your review was published and to ask what sample you would like.  
So easy, right?! 
Let's cap this off at three samples/reviews per customer, shall we?
Sound fair? 
Awesome. 
I can't wait to hear your thoughts! 
-XO- 
What are you going to get?!