Say Hello to Crushed Tuberose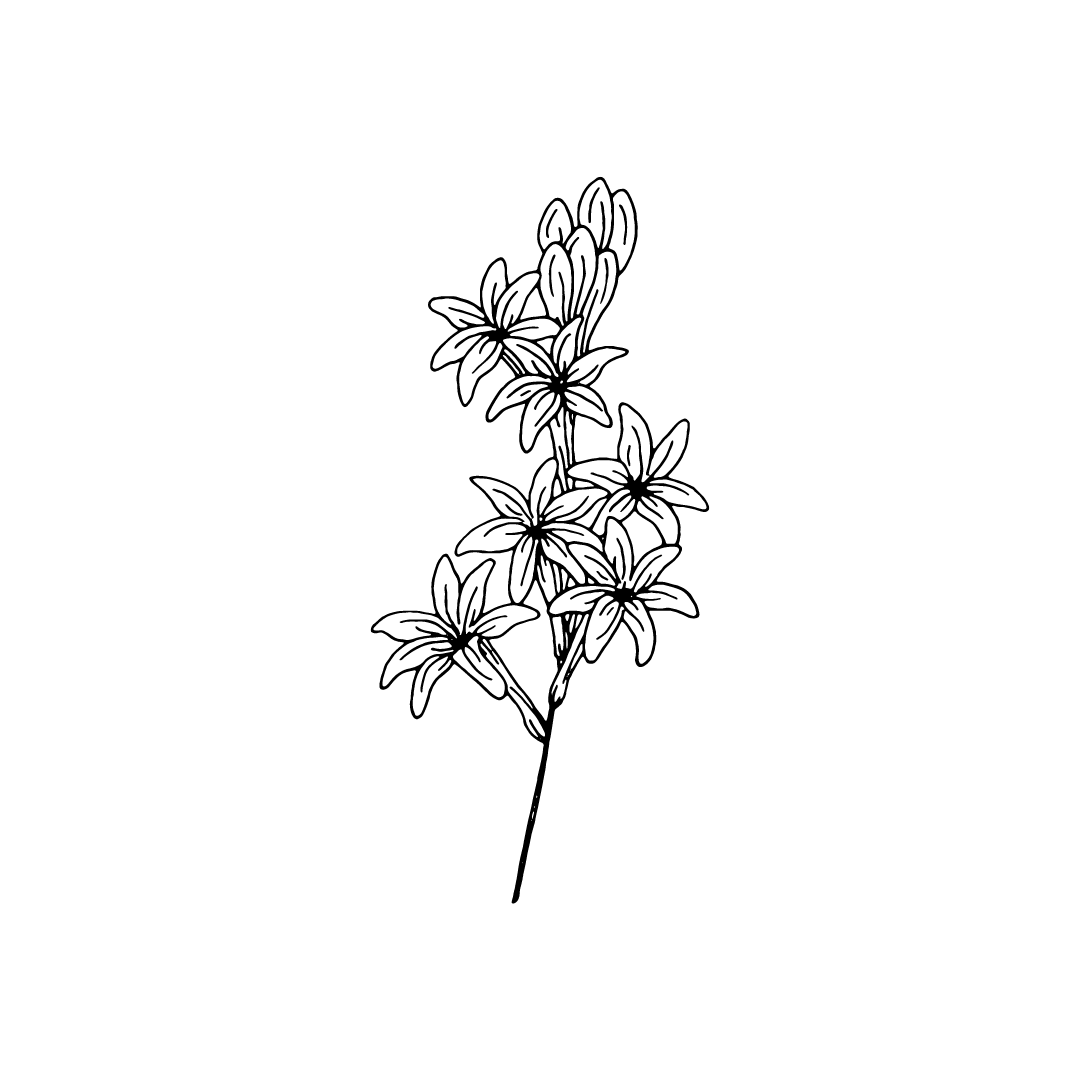 Click to listen instead with a free 7-day trial on Patreon
Happy day! 
My newest stand-alone fragrance is finally available for you to sniff and sample!
Don't get too excited - chances are, you won't like it.
(LOL!)
I don't say that to be self deprecating, I think it's exquisite.
I just don't think it's the kind of fragrance that most of my customers typically go for, because it is unabashedly floral, powdery, rich, and musky.
But not too much so! It's still subtle, like all of my natural fragrances. Truthfully, I set out (nearly two years ago) to make something over-the-top sweet and sensual, but (much like my life over the past two years,) I got something different than what I intended. What I actually got was a soft, skin-focused fragrance. There are points where it does push right up to the edge of "too much" (these are the elements I think you won't like,) but it settles into a whisper that truly is your skin but better (which is why I think you should try it anyway.)
This experimental kind of push-pull is the point of my stand-alone fragrance collection. I view these perfumes as an opportunity to explore, create, and indulge my own fantasies about everything that life can be. Are they masterpieces? No! I don't take it that seriously. They're just for fun. I spent the first 7-8 years of Twinkle Apothecary trying to make things that I knew for sure you were going to buy and love (basic, goddess, nasty woman, etc.,) because I desperately needed this business to be successful. And, I did it. But you can't expect me to keep making the same simple little scents every day for decades on end now, can you? There's so much more to explore!
I want to play with big, beautiful, exotic flowers. It's exciting for me to find my own way into a difficult composition that's full of juxtaposing notes which may not seem like they'll work together on paper but end up creating something unexpectedly gorgeous. It's a joy for me to find the beauty in those seemingly clashing elements of nature, and to wrangle them into something wearable. Something that you can carry with you and make your own. I want to push boundaries and expand palates, because I think that when you expand your palate, you expand your perspective on life, which adds another layer of richness and beauty to this human experience.
And sometimes I wonder - do you all really just want something fresh and clean? Or could it be that maybe you're just a little bit afraid to take up space, get down and dirty, and dare to be just a little bit "off" in your own unique, wildly beautiful kind of way, which might not be for everyone?
Now don't get defensive on me - you like what you like! I get it! That's why I have so many options. You can keep ordering basic, goddess, and nasty woman from the perfume archives if you want to keep it simple and light.
You can play with the single note perfumes or essential oil rollers to layer on and deconstruct your personal fragrance as you please...
 But if you want to explore something different, I have something new for you to try. And I do hope you will.
Click here to order a $5 sample.
I look forward to hearing your thoughts! 
Stefanie