My ultimate fall fragrance round-up (video!)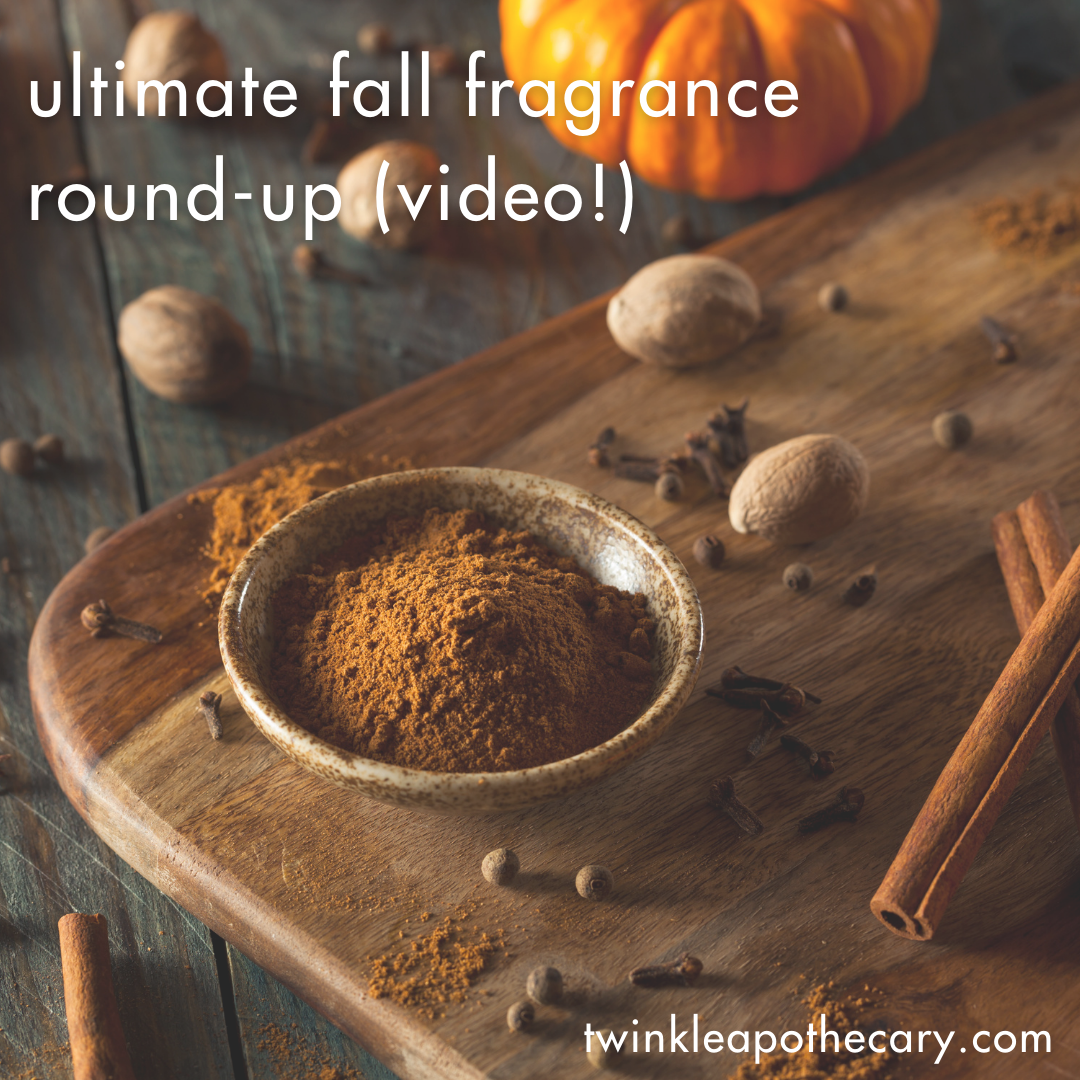 Happy Fall, Everyone! 
Since I have sooooooooooooooo many perfumes that are perfect for the season, I thought it might be helpful to round them all up and put them in one post for you. 
I made this instagram video today and immediately realized that I forgot to include basic witch, so I also whipped up this infographic to include a few others that didn't make video status.  
Obviously, can't leave out my other brand, so...
Click here to shop my fall favorites from notesbysgc.com
- and - 
Click here to shop the perfume I made for Field Study Clothing, which smells like a bright, early fall day to me!
Enjoy! 
- Stefanie -