My Skincare Schedule - Week 10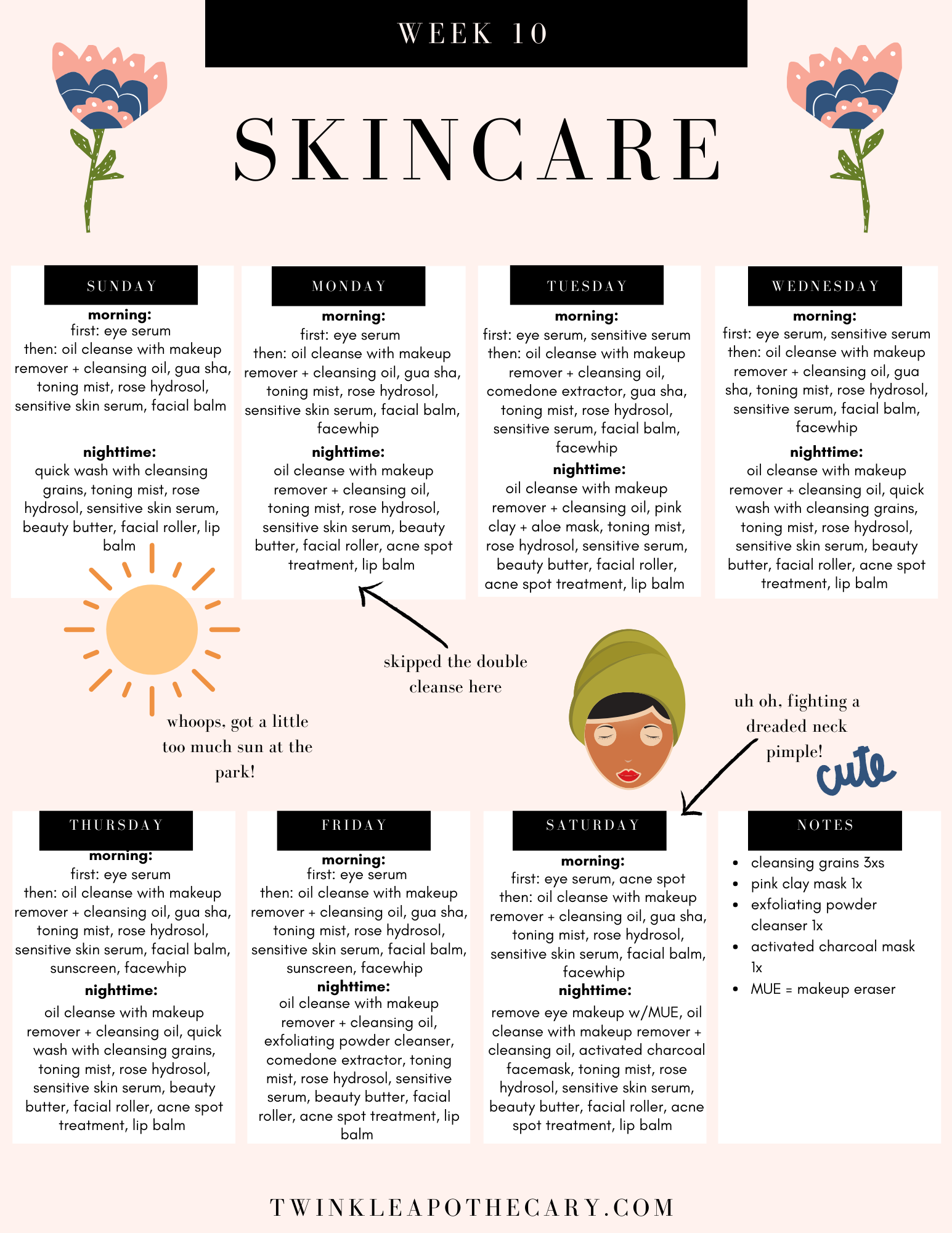 Week 10 of 2020 and it's feeling like spring out there! 
Skincare highlights from the week - I didn't plan well and got a tiny bit too much sun at the park on Sunday - nothing a little beauty butter can't fix though! Time to get back into my daily sunscreen routine... 
Also I had... gasp, a few pimples pop up out of nowhere on Friday! One small flesh colored bump between my left earlobe and jaw that no one can see but I know it's there, and two small whiteheads on my chin. I wanted to blame my sunscreen but it's never broken me out before and I still have a few months to go before it reaches its expiration date. Most likely it's hormonal, diet related, or simply because I freaking couldn't stop touching it once I realized it was there. See, I felt this tiny little bump just under my left earlobe on Thursday night and I could not help myself. I kept checking to see if it was still there, if it was getting bigger, (it was, because of the touching,) if it was going to turn into anything I could take care of with my comedone extractor... when what I should have done is applied some acne spot treatment and walked away.
Now, on Saturday night, the two whiteheads on my chin are long gone (thanks to the comedone extractor) but that little bump on my neck is still there. My plan of action is to not do anything because what can you do? I did a charcoal mask tonight which should help (results from that typically appear the next morning) and I'm going to apply acne spot treatment every time I'm tempted to touch it - which is exactly what I recommend anyone else do with a pimple. Don't panic. Keep calm and acne spot on.
Sadly, it's not time to test my new acne serum, but I am still loving the sensitive skin serum I'm testing! It feels so nourishing and overall, my skin is still looking great. I don't think I'll change a thing and it should be ready soon. 
I hope this breakdown of my routine for the week is helpful - pinch and zoom if you're on your phone or enlarge your browser if you're on a desktop to get all of the details. 
- Stefanie -