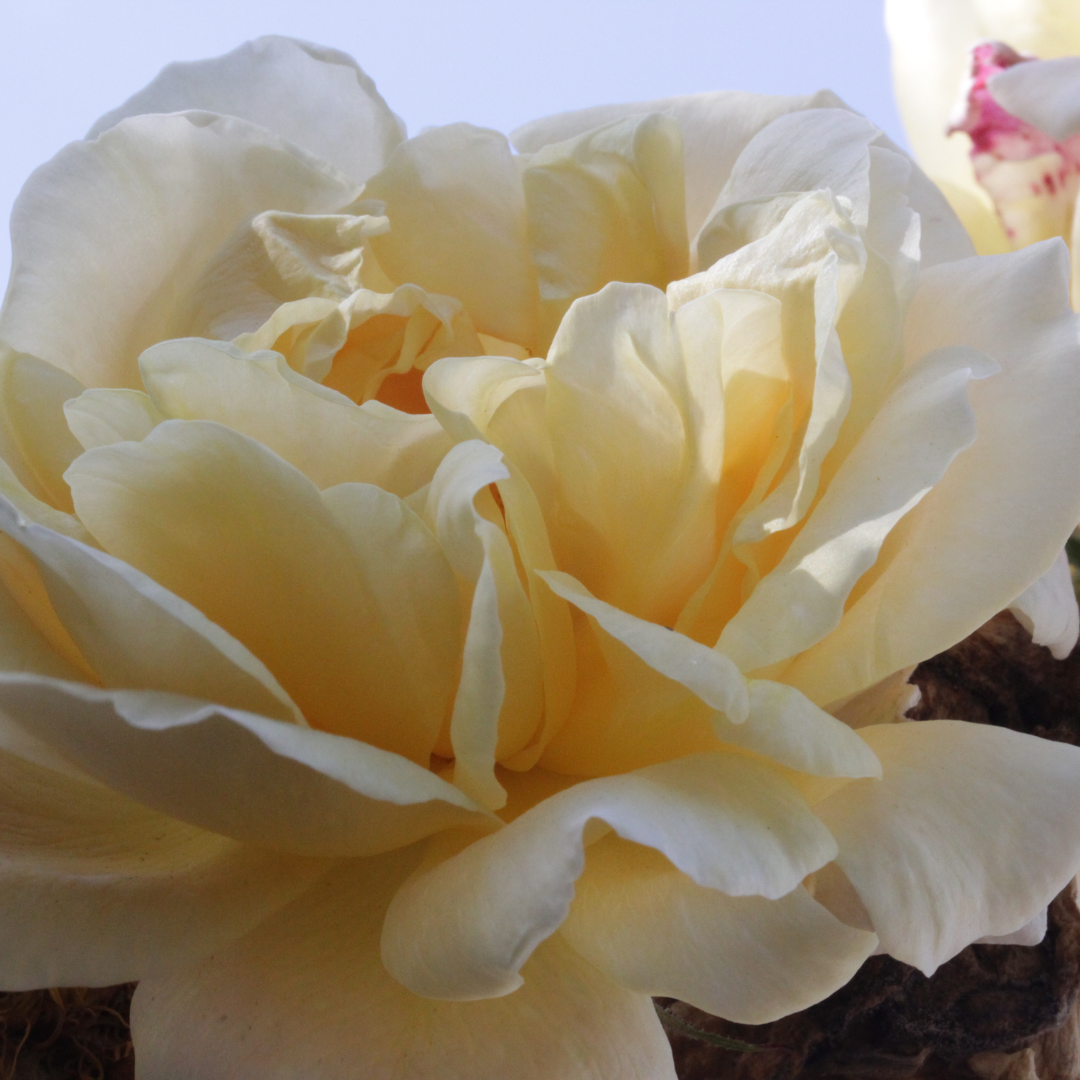 I spent a couple of hours making this reel (god bless the people out there making stock videos of fruit by the way...) for Instagram which no one saw, so I am once again returning to my trusty ol' blog (old faithful! my precious! 😍) to tell you all about why Rose Cream is THE scent you need in your life this V-Day. 
 That's right, I'm embedding this from Pinterest - the only social media platform that ACTUALLY CARES ENOUGH to drive traffic to my website. So take that - and just know that you're on increasingly thin ice, Insta!
Anyway, Rose Cream! 
You might already know her. She used to go by No. 5 when I had my higher-end line of fragrances, Notes by SGC. And before that, she was The Asterisk Collection Edition 5! 
But, hang on, why am I calling this scent a she?
They are non-binary and perfect for all genders.
Perfect for anyone who wants something... 
gourmand 
(juicy citrus, sweet almond, notes of snickerdoodle, frosting, and cardamom lattes)
floral
(robust and bright rose, green, powdery carnation, earthy, grounding orris root) 
woodsy
(deep cedarwood, smooth vetiver, and rich tobacco) 
The overall effect of Rose Cream is
COZY.
WARM. 
COMFORTING.
Funnily enough, this is one of my top-selling fragrances, but there are no reviews posted yet! So if you love Rose Cream, don't forget to log into your account and share your thoughts. You'll get 500 points to use on a coupon for your next bottle!
If you haven't tried it yet, what are you waiting for? 
Click here to order a $5 sample.  
- Stefanie -