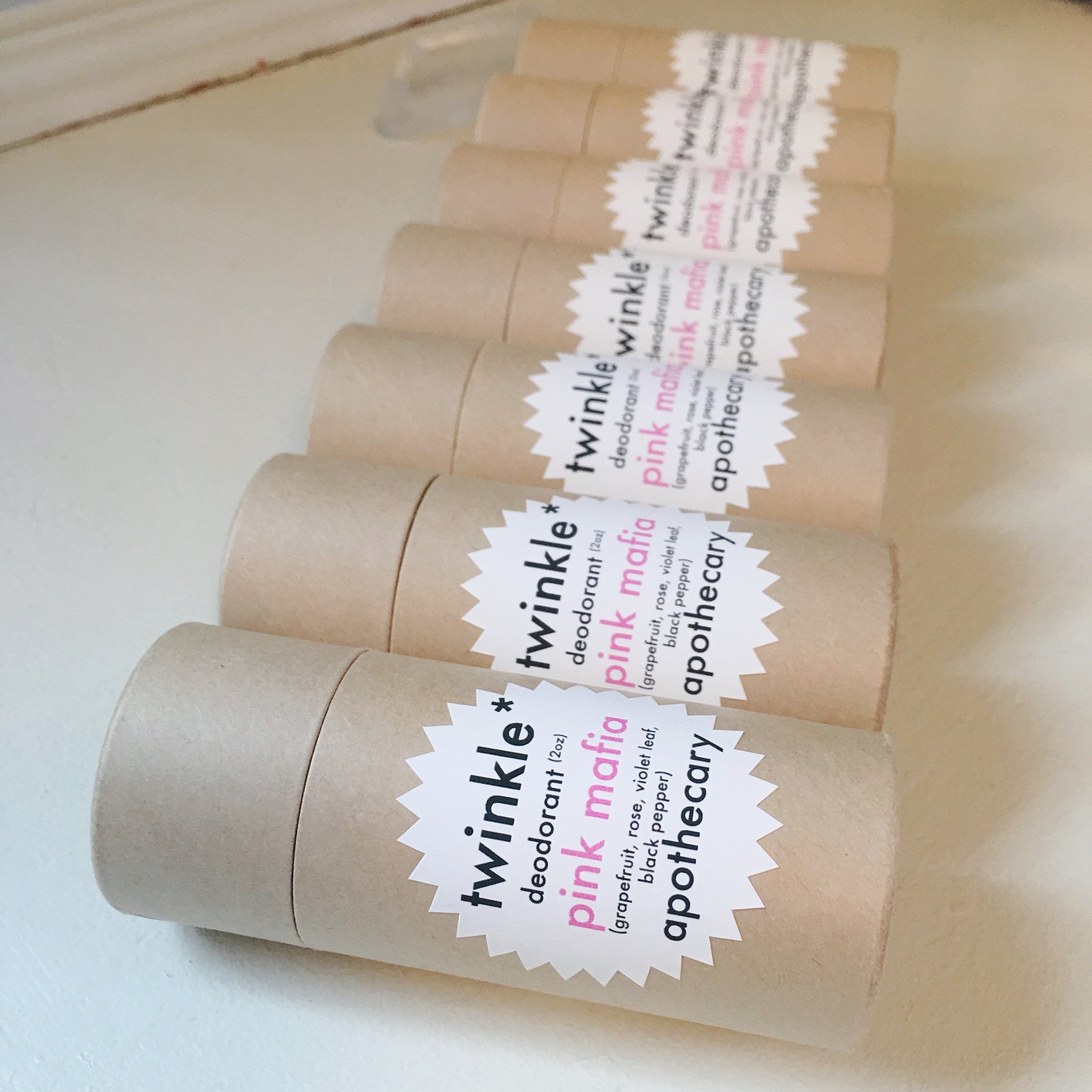 I am SO EXCITED to announce that I will now be offering my deodorant in two different formula options! 
Every scent is now available in either the original formula - that's WITH baking soda, or, you can get it without! 
You choose.
Need extra odor protection? Get the baking soda! 
Have delicate, sensitive skin? Or maybe you just don't sweat that much? (LUCKY) Get it without! No worries! 
I know a lot of people were crying when I switched to a baking soda free formula late last year, so after tons of requests to bring it back, I decided to just go for it! 
I hope I don't seem too wishy washy... 
It's been a bit of a struggle, trying to find a way to make everyone happy, but also apprehensive about offering both, because 30 different variants of one of my bajillion products seems like a lot for one person to keep track of... right?
Personally, the baking soda free version works well enough for me, and I LOVE how smooth it makes my underarms. I keep a tube of the unscented with baking soda on hand for when I workout, or have to make a drive across town (OKC drivers are NUTS y'all...) and that works just fine, but this business isn't all about me. It's about you. The people who want to buy my products!
One of the things I LOVE about running my own small business is that I have the ability to adapt and make changes and take in your feedback and make teeny tiny batches and offer 30 different variations of the same product even if that IS a bit crazy!
It's my crazy business and I love it! 
So, yay, it's almost spring, and I'm about to get crazy making deodorant!
Bring it on!   
But that's not all... 
A "case" of deodorant = 7 tubes. 
7 tubes is the amount that I make per batch. 
(I KNOW. I desperately need a wax warmer, and also a bigger production facility, but that's a conversation for another time...) 
If you buy an entire batch of deodorant for yourself, you get a great discount! 
At $80 for 7 (that's 7-12 months worth of deodorant, depending on how often you reapply) it comes out to $11.43 per tube! 
And if you don't have $80 to spend on deodorant but still want to save, you can
At $42 for a pack of 3, that's $14 per deodorant! It will last you 3-6 months, depending on how often you reapply!  
And if you can only buy one at a time, but still want to save, I HIGHLY suggest subscribing. You'll save 10%, so you're only paying $14.40 per deodorant, and you can have it shipped every 1 month, 6 weeks, 3 months, or 6 months. 
You can also change the scent you order every time, if you like (!!!)
Or, cancel, pause, or move your ship date anytime.
It's completely risk free! 
So... phew.
I think I covered everything. 
Now, I've got to get busy making the stuff. :) 
Questions? Thoughts? 
You know where to reach me! 
-XO-