Let's put some Twinkle on it.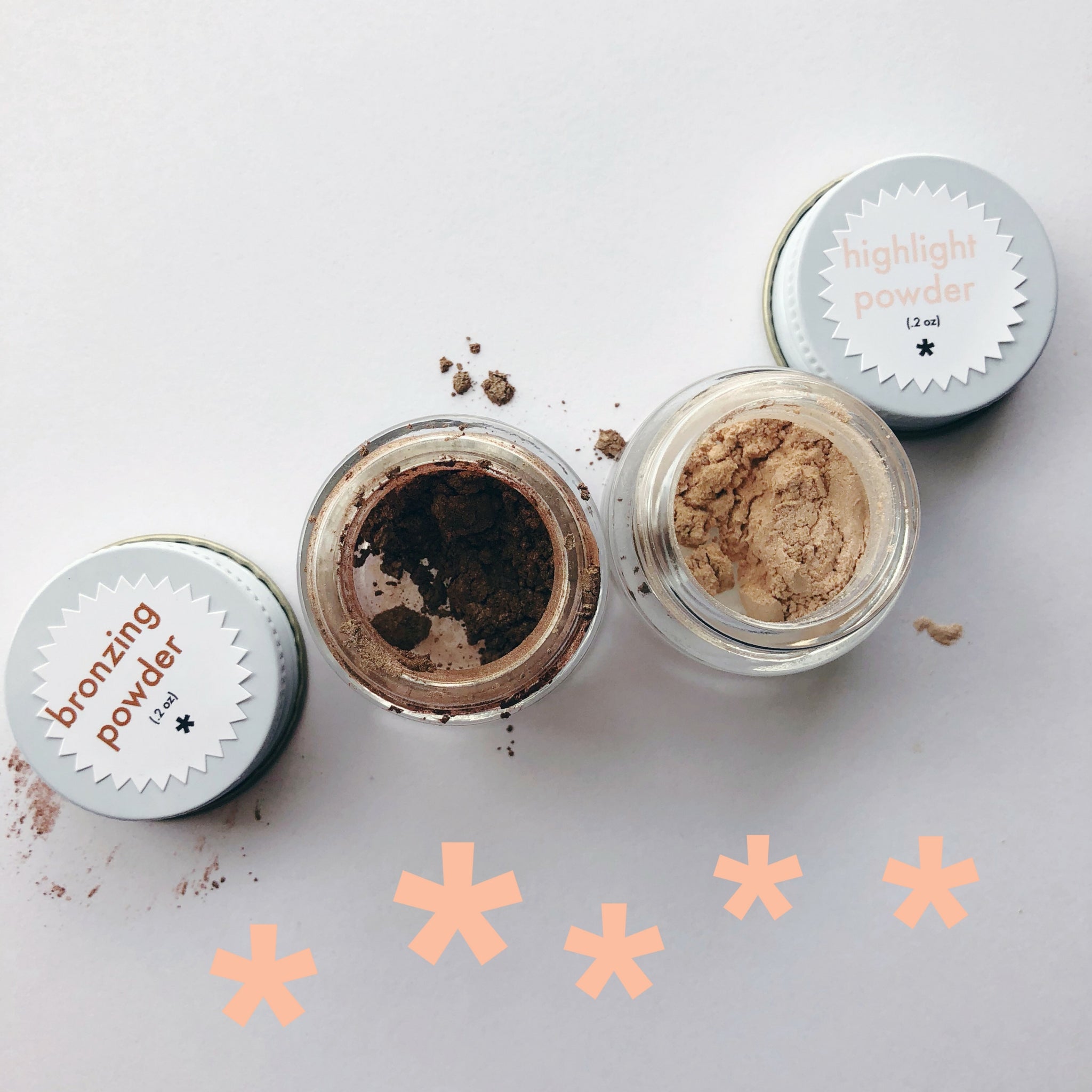 Hi friends! 
It's been a minute since I last posted a blog (don't give up on me, I'm not dead yet!) but I wanted to take a sec to let you know about a fun new feature on the Twinkle Apothecary website! 
You can now add SHIMMER to almost anything.
Gives a new meaning to "twinkle" apothecary, amiright? See what I did there?! LOL!
That's right -  
Because, why not?! 
The color payoff is subtle, but definitely an upgrade. These are the exact same mica blends that I use in the highlight and bronzing powders, so you know they're minimal and sophisticated, and never too-glitter-y. 
Here's what the bronzing shimmer looks like on me: 
(This is my arm, but I actually LOVE it on my legs!) 
And here's the highlight look: 
Nice and subtle. It's such a great way to make your Twinkle products extra-special, just for fun. 
Because that's what we do here. 
FUN! 
Also just for fun, I'm now selling my highlight, bronzing, and (new) amethyst shimmer pigment blends as loose
shimmer powders!
You can use them as eyeshadow, blush, body dust, or add them to your favorite serum. (Yes, it totally works on in your
facial serum
to add a bit of highlight - about 1/4 teaspoon is all you need!) 
So... what do you think? 
Have I gone Twinkle crazy? 
(Don't answer that.) 
I'm so excited for you to try it! 
In fact, I have a discount code that you can use through the end of April: 
Take 20% off all body care items with the code APRILSHOWERS 
There's no usage limit! 
Valid through the end of April. 
Use it and let me know what you think! 
-XO-