Introducing: Mail-In Refills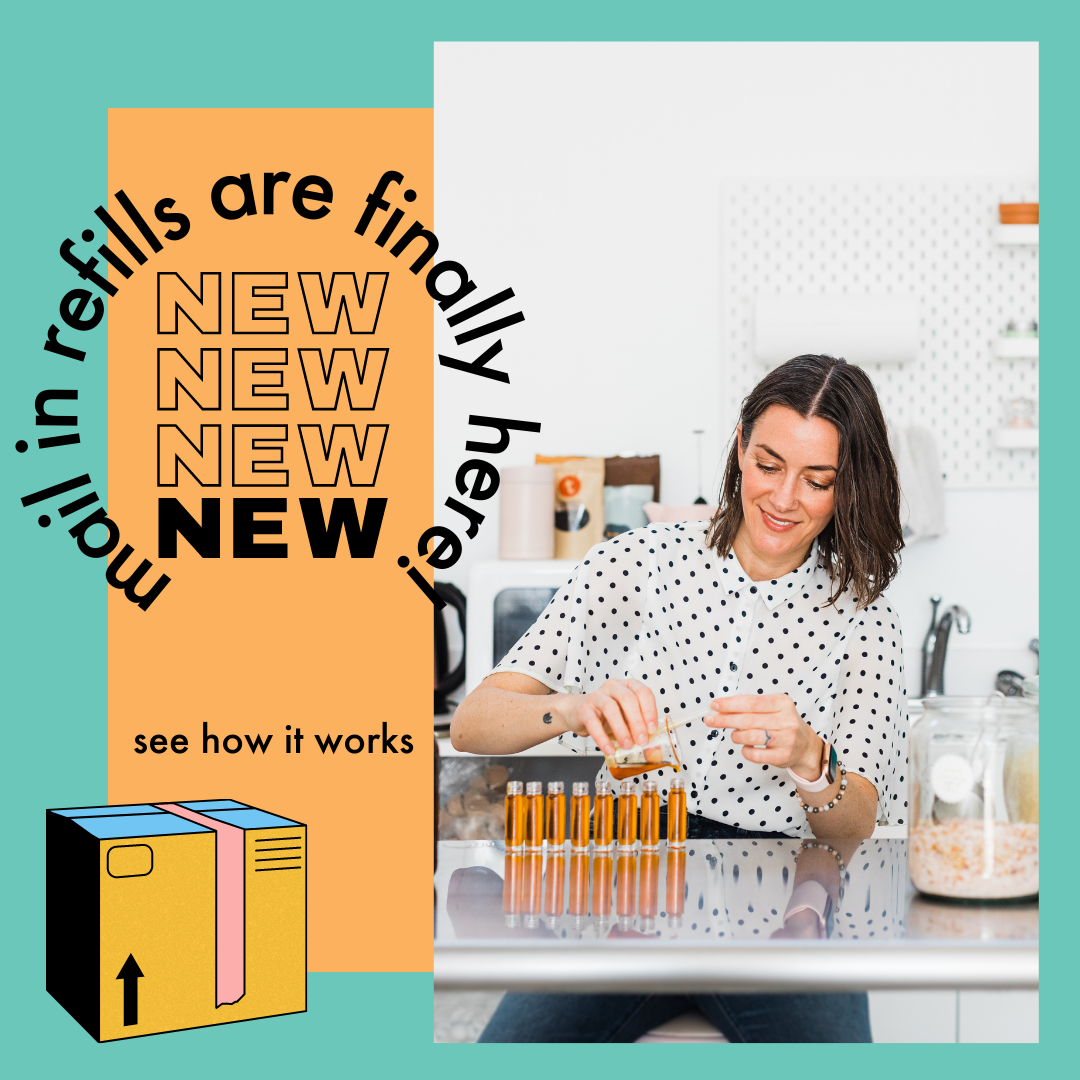 Oh hi!
People (you!) have been asking me to do this since day one. 
I kept putting it off, for several reasons, including but not limited to:  
1. It feels like it could easily turn into a logistical nightmare.
2. I couldn't figure out how to do it without charging for shipping (spoiler alert: I still can't!) and I didn't see people (yes, you,) wanting to pay to clean your bottles and take them to the post office, 
because, 
3. I already have a lot of refill options listed online, which people (again, that's you!) rarely take advantage of in the first place.
To be perfectly honest, (as I always am,) it always felt like something people like to talk about wanting to do more than something they actually want to do. Kind of like, well, skincare...
It's fun to talk about and shop for skincare, but actually having to get up and wash your face before bed? Mmmm hmmm... *stares pointedly into camera.* *Sips tea.* 
All of that being said, I've done a very good job of streamlining my workload recently, and I finally feel prepared to take this on, as an option for those of you who are willing to go the extra mile to reduce your waste. Prove me wrong, I dare you!
Also, I got myself a soda stream for Christmas, and if they can charge shipping for CO2 refills, then so can I. So there!
Also, also, never ending COVID supply chain issues have made it more important than ever to conserve packaging - so refills are now multipurpose - for reducing waste *and* reducing our reliance on global suppliers of plastic caps and sprayers and all of those little things you don't think about much at all until they are backordered indefinitely. 
So, eff-yeah REFILLS!
Please click on the listing and read the information I've written there to see how it works, and then send me your dang bottles! 
Heads up - locals, this isn't for you. Walk your little tush into my store and drop off your bottles please. Info is here.  
Attention patrons - the shipping for refills is free for members of my Patreon at the $50/month level! Just message me and I will send you a shipping label free of charge.
Let's do this! 
Stefanie