Introducing: All-over balm!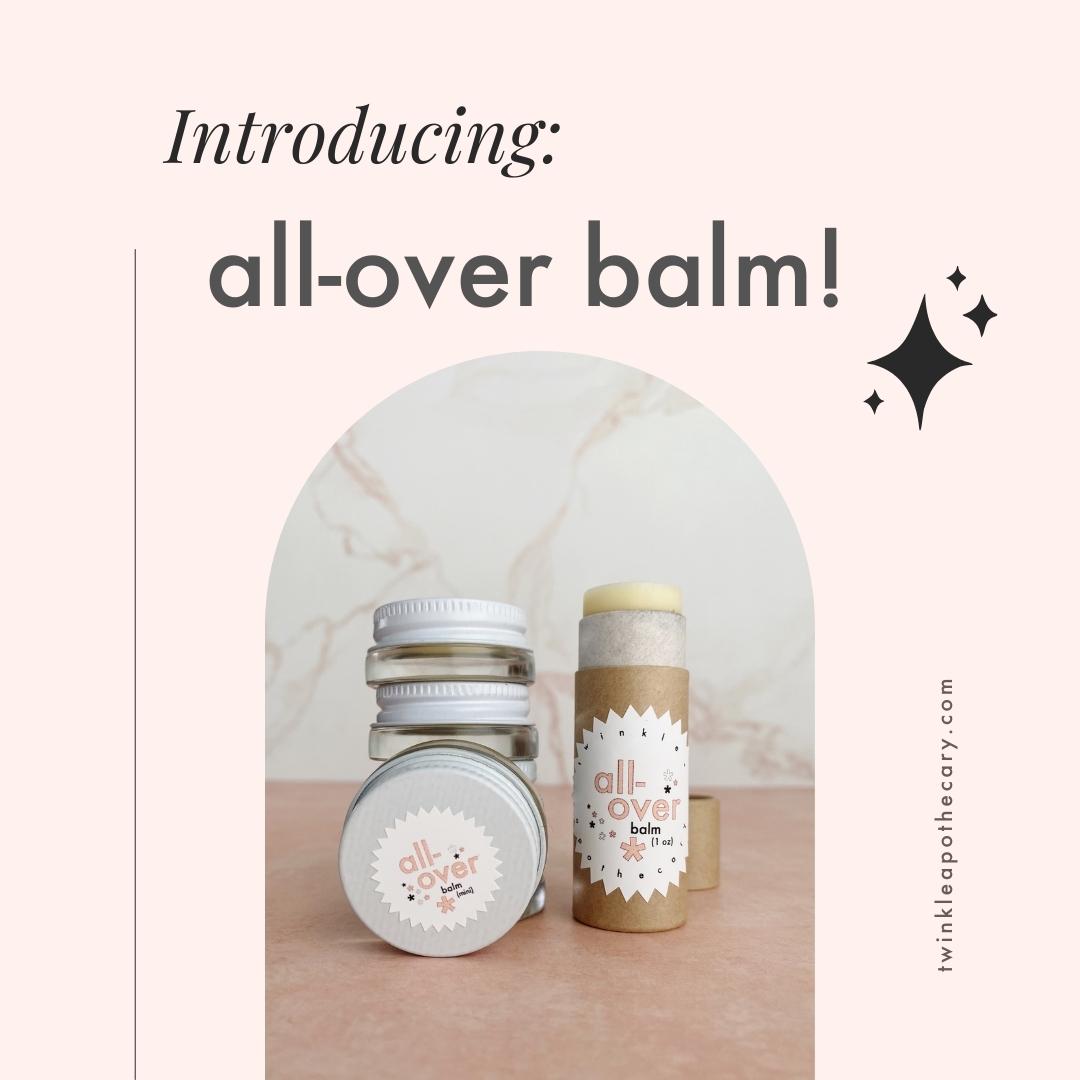 Behold:
The first new Twinkle Apothecary product of 2022 is here! 
The all-over balm is something I created to replace a whole bunch of products that I discontinued at the beginning of this year. So I guess I should say, "meet your new lip balm, lotion stick, bikini balm, and wave pomade!"
Now, breathe in the sweet smell of a minimalistic and sustainable personal care routine. 
AHHHHHHHHHHHHHHH!
(Also breathe in: the sweet smell of lavender, chamomile, carrot seed, and roasted coffee bean essential oils.) 
When I first considered re-designing these beloved twinkle products and re-formulating them into one multi-tasking product, I knew everything had to be perfect: the texture, effectiveness, smell, all of the qualities that you expect from a Twinkle moisturizer had to be 100% on point. 
So can I just say, "NAILED IT!" 
Honestly? I've already swiped three of these from my first batch for myself. So I suggest getting your hands on one to try ASAP. 
Do yourself a favor and watch the video I made for this product to learn all about it. Not a video person? (Don't worry, I'm not either so you're in good company!) Of course, I've packed the product listing full of all of the information you need to know. I even made some fancy slides about all of the delicious plant-based, skin-healing ingredients that are packed into this product. Scroll down to do a little reading! 
Questions?? 
Easy. Post them right in the product listing where it says "ask a question" and I'll answer there right away.  
Hope you enjoy this one! 
- Stefanie -