Great News: Subscriptions and Beauty Boxes ARE BACK!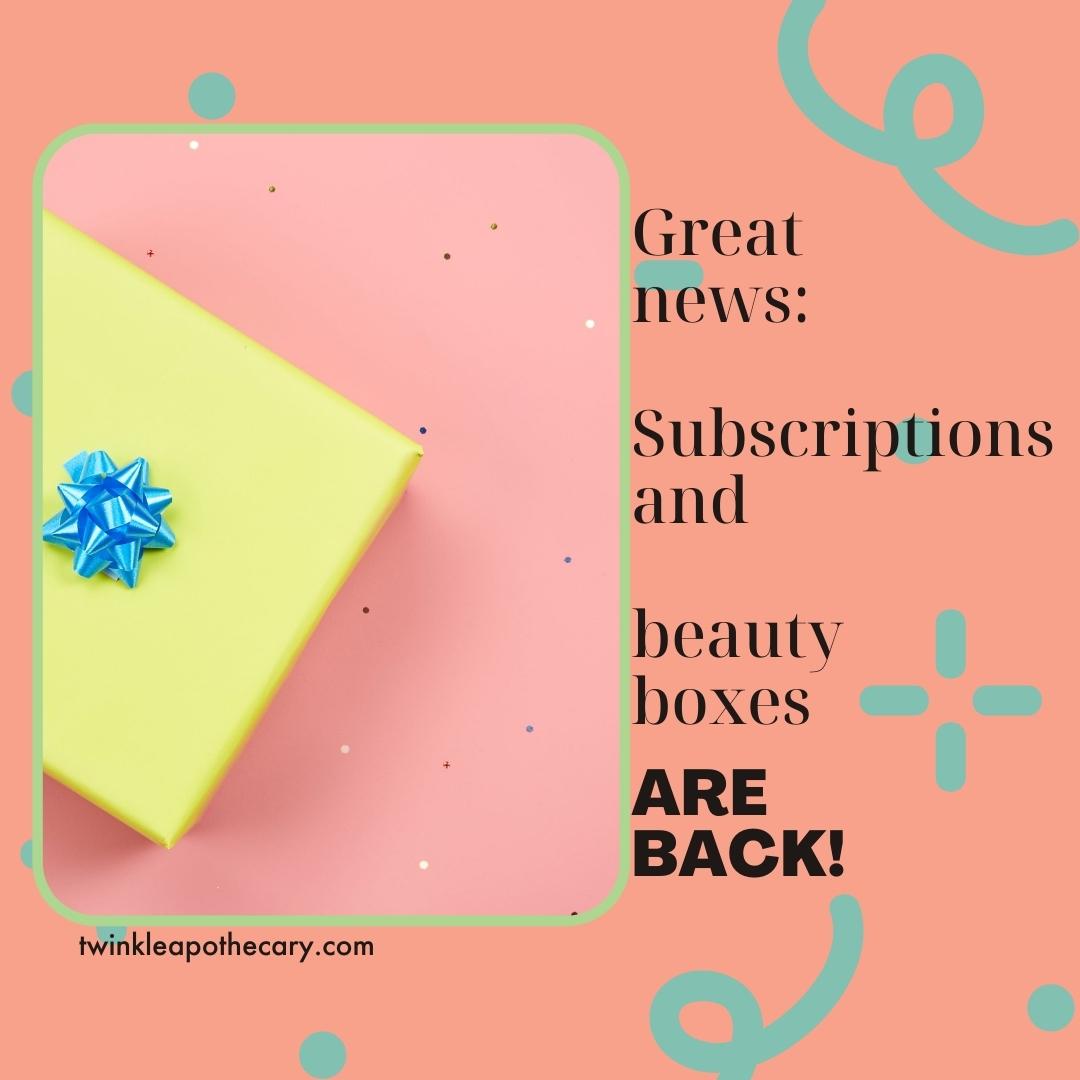 So, I have some good news and some great news,
and I thought I'd post a little bulletin here on the blog with all of the details!
First, the good news:
You can now order your Twinkle basics, (pretty much anything except perfume) on a recurring basis for 10% off. 
Select the subscription option to set it and forget it, and you'll get what you need, shipped automatically every 1, 3, or 6 months! 
This works almost exactly the same way my subscription program worked before (if you remember those days - 2020 and prior!) except the program is a little more seamless (and less expensive) for me on the back end, so hopefully, I will have fewer technical difficulties to deal with! 
Speaking of technical difficulties, let's nip a few of those in the bud right now. 
1. Coupons are not applicable to subscription products. 
These items are automatically discounted, so they're not eligible for an extra discount. However, if you have non-subscription items in your cart, your coupon will be applied to those full-price items, so no need to make a separate order like before. Phew! 
2. Subscriptions are a self-service thing. 
Meaning, please manage your orders yourself instead of emailing and asking me to make every order change for you. (Pretty please?!) 🥴 I know that you all are perfectly capable of ordering things online, whereas, I, as a one-person handmade business, don't actually have the time to walk everyone through every single purchase.
To manage your orders: log into your customer account and click on the "My Subscriptions" button. There, you can edit, skip, add, change out, or cancel your recurring order. 
Please also note: If you move, you are responsible for changing your shipping address before your next order date. This is a separate action from updating your addresses in your Twinkle Apothecary customer account. You must update both. Click on the "My Subscriptions" button in your account to change your shipping address for recurring orders. 
Of course, always contact me if you have trouble! 
Just be aware that if I feel like this becomes too much for me to handle, I will shut it down again. 😅
3. A rule of thumb: refresh the page if anything isn't working. 
This is a brand new system for my website and I am working with the developer to iron out some kinks, which should be resolved shortly. If anything doesn't appear to be working properly, try refreshing the page. If that doesn't work, email me! 
Now, the great news!
During my nice year-long break from cranking out monthly boxes, I've been thinking hard about how to bring them back in a more sustainable fashion. So, 
allow me to introduce the SEASONAL SURPRISE BOX! 🎉
A surprise beauty box worth a whopping $75-85 dollars!
You can buy one at a time for $49.99 or subscribe to receive one every 3 months for $44.99 per box. 
There's also a one-year pre-paid option, which is the best deal at $159.96. This comes out to $39.99 per box. (4 boxes per year.) 
The details:
Unlike my previous monthly beauty box, these don't ship on a set date. Your box will be individually curated on the day that you order yours, and it'll ship within 1-5 days. 
What's inside will vary, depending on the season and my current inventory. Each box will have 1-2 full-size items and 4-6 samples, so it's an AMAZING value! 
My goal is to make each box a completely lovely treat for the whole body and senses, so don't worry - it won't just be a random grab bag of leftovers...  
that said, you may find an appearance from something seasonal or retired that I happen to have on hand. Some deep cuts perhaps, for the real fans.
It will truly be a SURPRISE chock full of seasonally appropriate Twinkle goodies! 
So, what are you waiting for?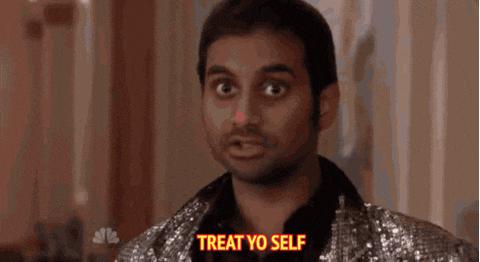 - Stefanie -