Easy Bronzing Face Powder DIY for Summer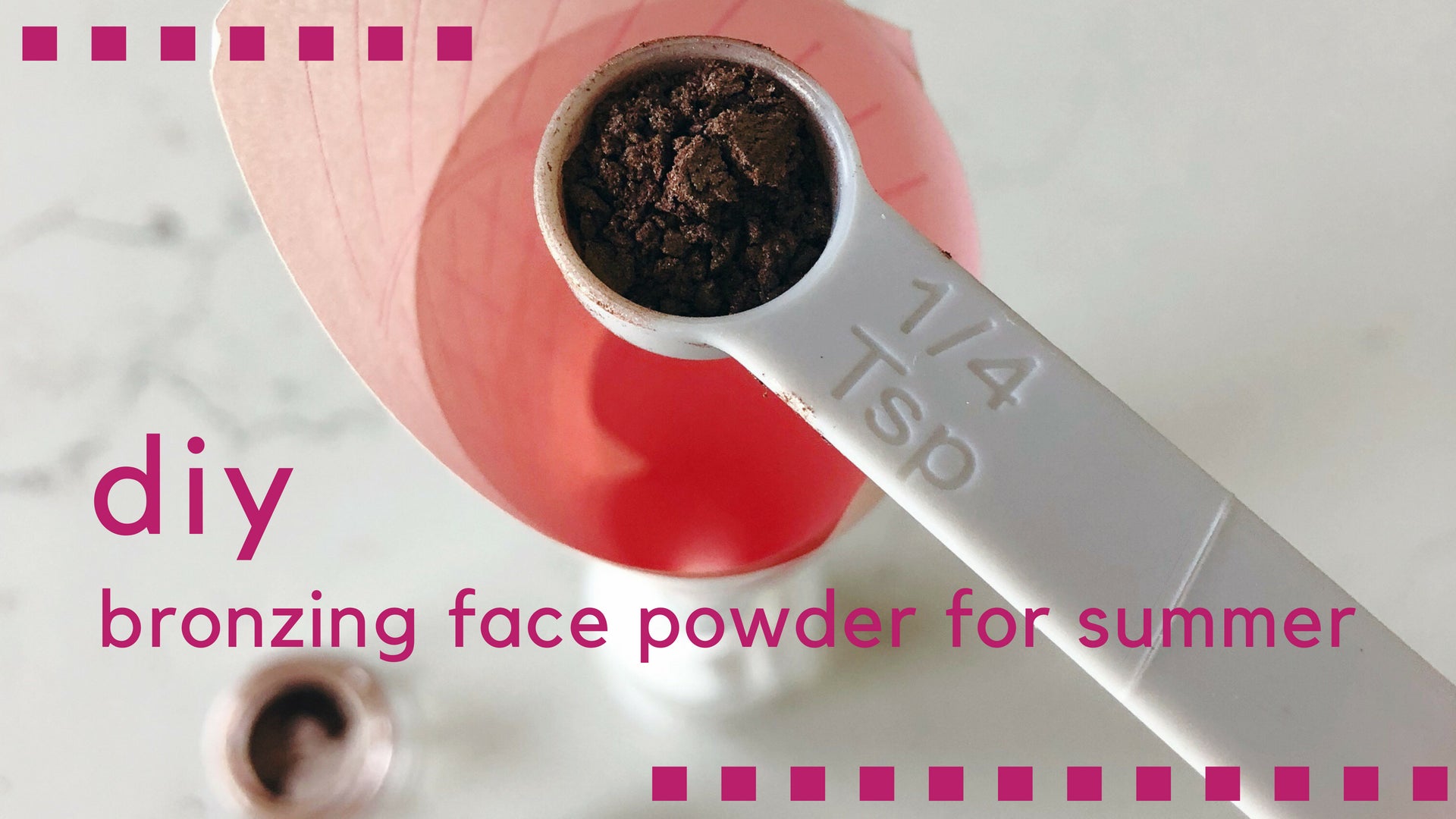 Hi, are you ready for the most ridiculously easy DIY beauty product tutorial EVER?
Great. Let's get started. 
To make a bronzing face powder which will finish your summer #nomakeup looks with a soft glow + a little bit of color here's what you'll need: 
The sample size is just enough to add into the translucent mattifying powder, but I recommend getting the full size jar so you have some left over for makeup (it makes a perfect eyeshadow!) 
3. Measuring spoon 
Start with 1/4 teaspoon and if you want more color add it gradually!
4. A piece of paper -
Roll it up to make a funnel. 
(You could also use a regular funnel but where's the fun in that?) 
Here's what you do: 
1. Roll up the piece of paper into a cone to make a funnel and insert it in the top of the powder bottle.
2. Scoop in about 1/4 teaspoon of bronzing powder.
3. Put the lid on the powder bottle and shake.
That's it!
The cornstarch can be pretty sticky so you have to shake it really well to get it all mixed up.
The result is just a tiny bit of warm glow that'll give you a photo-filter finish without adding too much color. 
You could also do this with any of the shimmer powder colors - and it's the same instructions to make a glow body powder, dry shampoo, body oil, or face oil! 
Don't want to DIY - no worries. You can now buy the translucent mattifying powder with highlight or bronzing shimmer added for $16 and I'll do the dirty/twinkly work for you! 
- XO -