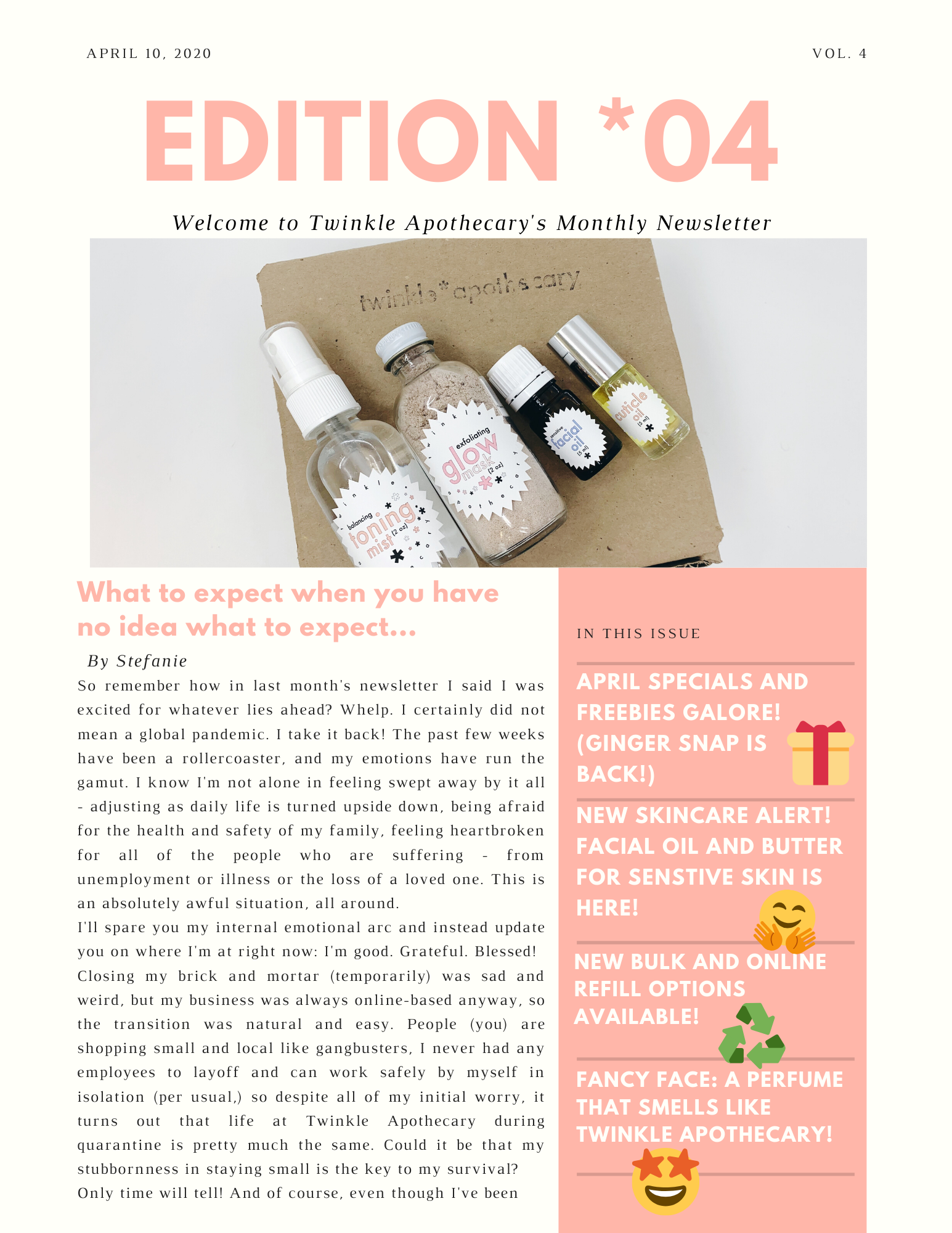 Well, I'm a bit late with this but I got 'er done! 
Please click this link to read April's newsletter and get the details on everything that's happening this month. (Head's up, there are a lot of specials and free gifts to be had, and the coupon code is on page 2!) 
Stay healthy out there... 
-XO- 
Stefanie