A 90 second hydrating skincare routine to get you glowing in the AM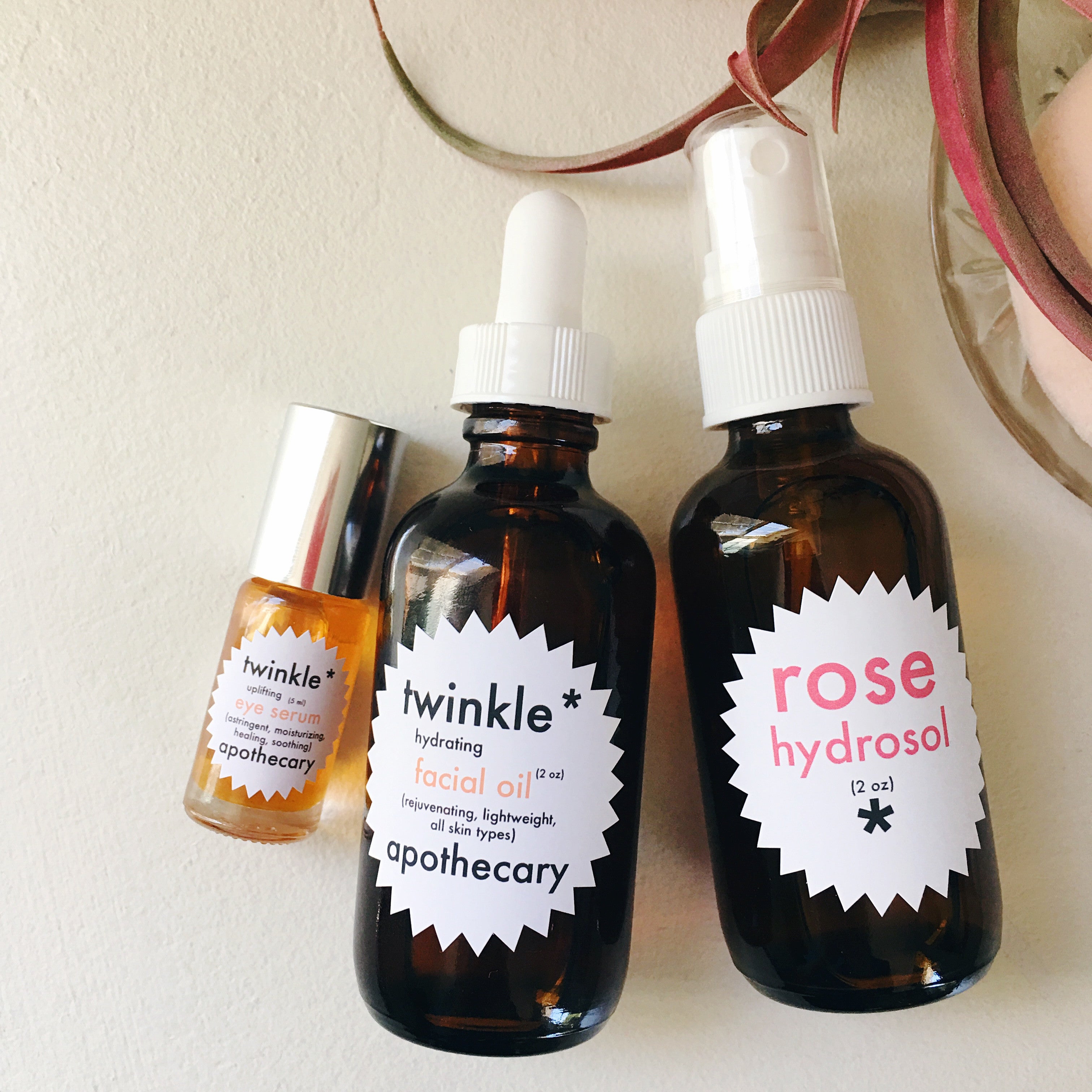 I've said it a million times before, but I'll say it again. 
You don't need soap, suds, or foam to wash your face in the mornings. 
But especially in the mornings.
If you go to bed with a clean face, try giving your skin a break when you wake up! 
THIS is my current favorite routine. 
It smells like heaven, makes you glow like crazy, is great for all skin types, and takes less than two minutes. (SERIOUSLY!) 
Here's what you need: 
- Hydrating/prevents moisture loss 
- Balances sebum (oil) production 
- Antibacterial properties (good for treating blemishes) 
- Anti-aging 
- Soothing 
- Smells like a bouquet 
- Regenerating/healing/anti-aging 
- Evens skintone 
- Dissolves sebum (oil) buildup
- Does not clog pores
- Hydrating
- Soothing
- Soaks in quickly
- Reduces puffiness 
- Repairs fine lines 
- Tightens skin 
- There's coffee in it 
Here's what you do: 
1. Generously spray your face with rose hydrosol. Instead of patting dry, give your face a little massage by rubbing your fingertips in circular motions all over your skin.
2. While your skin is still damp, massage 3-5 drops of facial oil into your skin. The key is to work quickly, while your skin is wet, to lock in the hydration from the rose hydrosol. Plus, the aromatherapy combination of rose + neroli is just the happiest way to start the day. 
3. Roll eye serum into your under-eye area and up into your brow bone. Lightly tap/massage any excess oil into your skin. This step is completely optional, for those who want a little extra help with the skin around their eyes. 
4. Admire your glow. You're gorgeous. And you just spent less than two minutes giving yourself a hella luxurious facial. With about $40-$60 worth of product, total. Yay you. 
Otherwise, that's it! Get on with your day! 
-XO-