Introducing... our vintage shop!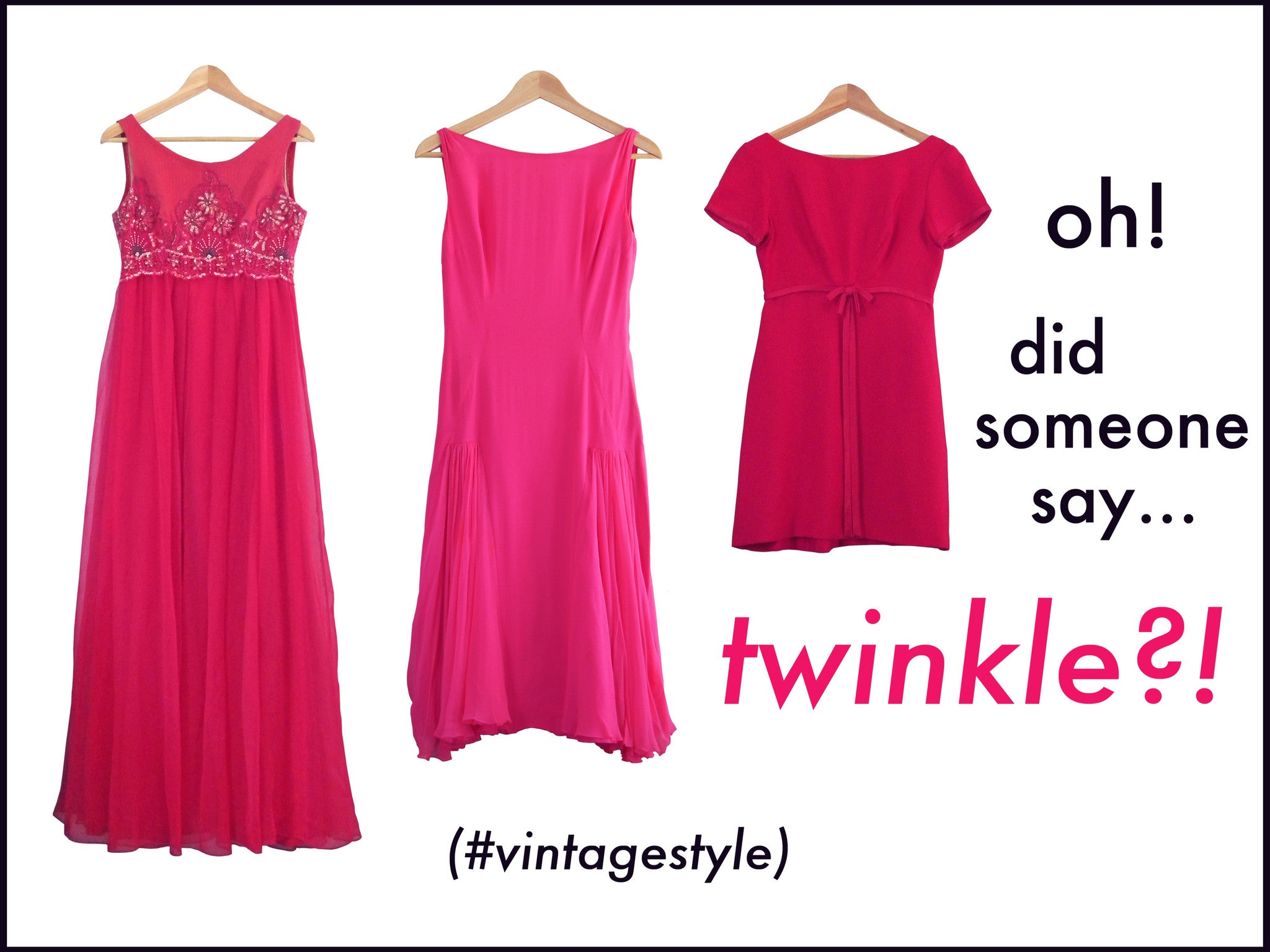 Hooray! 
Personally, I think it makes perfect sense to offer these one-of-a-kind, timeless garments for sale amongst our unique, handcrafted apothecary products. 
Because really, no one should have to buy mass produced ANYTHING when there's so much cool stuff in the world already, right?!  
I am slowly but surely working on listing more amazing dresses, skirts, sweaters, and accessories as we speak, so stay tuned in the coming weeks to see what's
"new!"
In the meantime, check out our guide to shopping for vintage below... 
-XO- Stefanie 
Condition... 
Perfect = zero signs of wear, applicable only to deadstock or virgin vintage 

Excellent = normal signs of wear due to age, nothing overtly visible 

Great = normal signs of wear that may be visible but do not detract from wear 

Good = obvious signs of wear that may be fixable, garment is still structurally sound and wearable 

Fair = garment is not sturdy enough to wear, but can still be admired and/or repurposed 

Most of our garments are in the excellent to good categories. Remember that when you buy vintage, you are buying something that has been pre-worn and loved by women for generations. It will rarely be perfect. We make every effort to describe and photograph any defects, but it's always possible that something may be missed. However, we are happy to answer any questions you may have about the garment before you buy! Additional photos and measurements can also be provided upon request. 
Measurements... 
Our measurements are taken lying flat, rounded up to the nearest 1/2 inch, and doubled for bust, waist and hips. (Example, garment will measure 17" across the bust lying flat, we double that to get 34" bust.) 

The best way to know if something will fit is to measure a well fitting garment from your own closet to see how it compares. 

We will be happy to answer your questions and provide addition measurements and/or photos upon request! 
Cleaning and Care... 
Many of our vintage garments are handcrafted and do not come with a label and care instructions. Therefore, we suggest leaving cleaning up to the professionals. However, note that not all dry cleaners are created equal. We suggest speaking to them about your garment before dropping it off to ensure they know how to best care for the fabric.
Happy Shopping!