Relax With Our Stress Relieving Nighttime Routine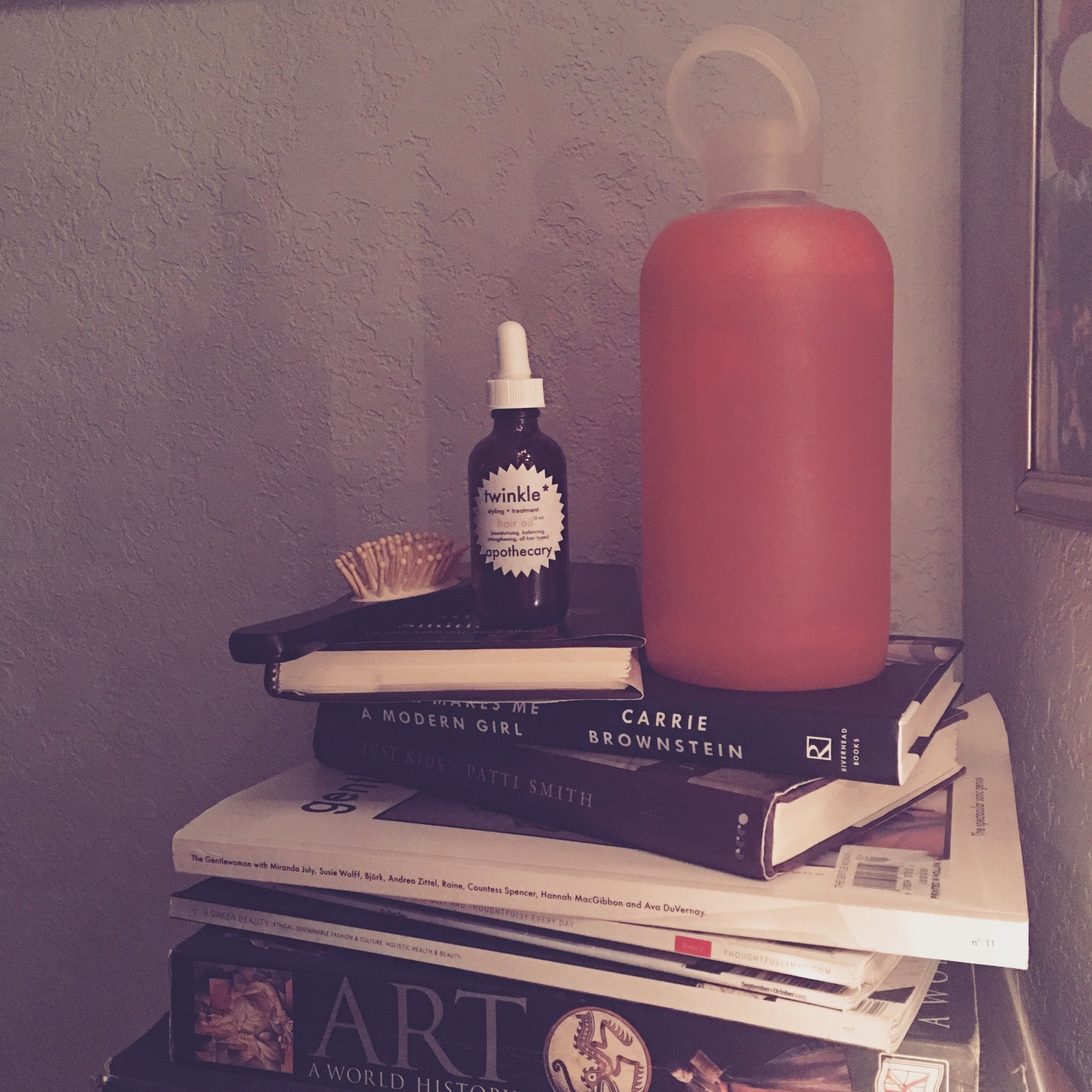 TGIF! 
Can you believe the weekend is here already?! 
Time flies when you're working on releasing a ton of new
products
... 
I wanted to share a quick little routine that's become my nighttime habit recently. 
It's just the most perfect, simple, and luxurious way to relax before going to sleep!
I massage a few drops
(not too many!)
of my 
hair oil
into my scalp with my fingertips, 
then curl up with a good book. (Right now it's Patti Smith's M Train.) 
There's just something about the herbal-y lavender scent of the hair oil, combined with my mini scalp massage, and the grounding, relaxing effects of the rose, amber, sandalwood, and patchouli in my perfume that washes away the stress of the day.
(Maybe it's also a little bit because I feel pretty smart for inventing such amazing products... haha!) 
I highly suggest adopting a similar routine of your own immediately. 
Have a relaxing weekend, everyone! 
Don't forget to
post your review
before 5:59 pm today for the chance to win a free perfume!
I'd also highly recommend signing up for our email list and keeping an eye on your inbox over the weekend if you like discounts on cool stuff. 
Just saying... ;)
-XO- Stefanie