We're Giving Away a Free Perfume This Week!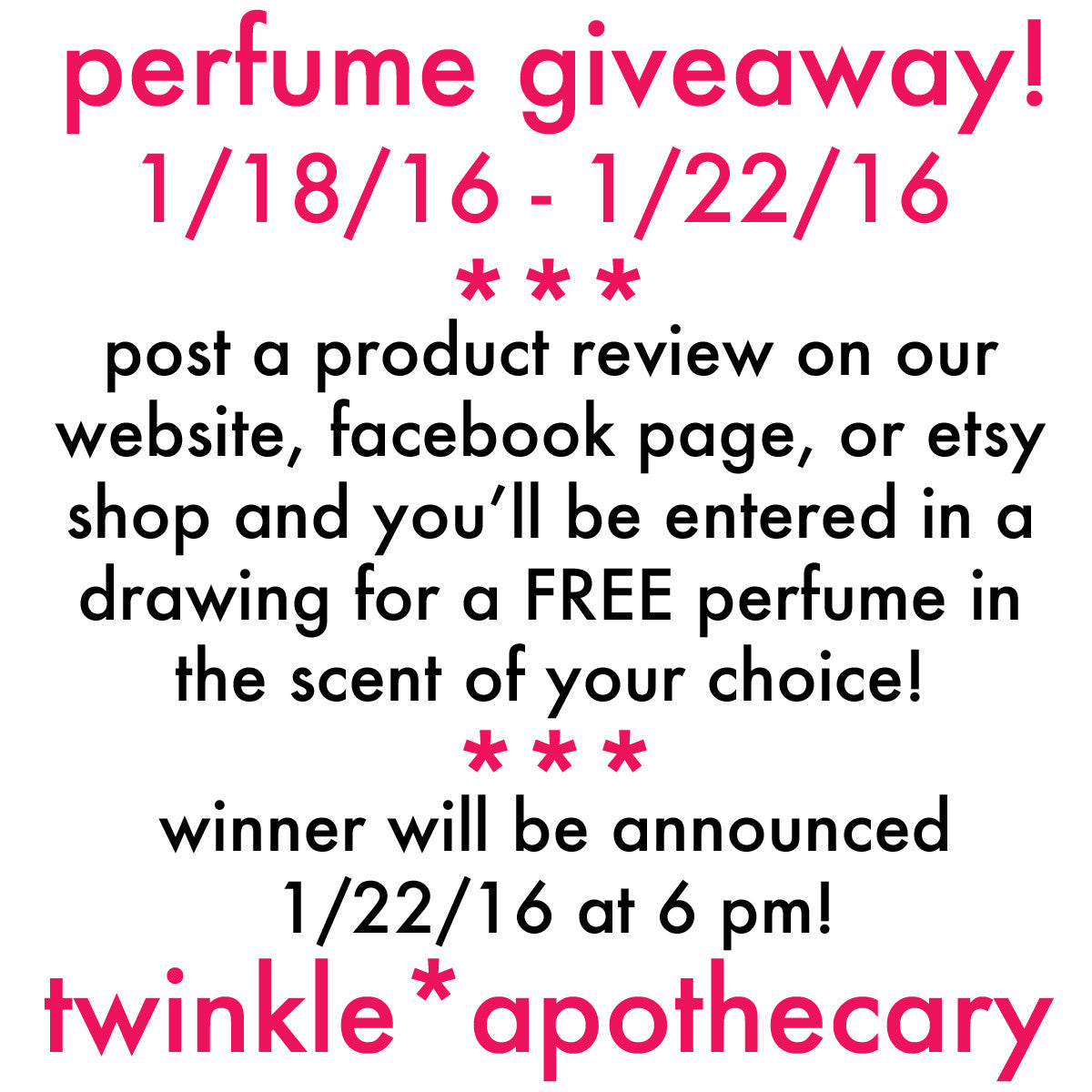 Friends - if you've ever purchased, received a sample of our products, or just sniffed us out at the OKC Farmers Public Market, now is the perfect time to tell us what you think! 
Post a product review here on our website, Facebook page, or Etsy shop this week, and your name will be entered in a drawing to WIN a free 10ml roll-on perfume of your choice!
Winner will be announced this Friday at 6pm... GOOD LUCK!
*Drawing will be random, only one entry per person, and no, it doesn't need to be a stellar review! We just want our future customers to know your opinion of our products so they can make better informed decisions!*