Mulholland fragrance… A postcard from Los Angeles in the Spring!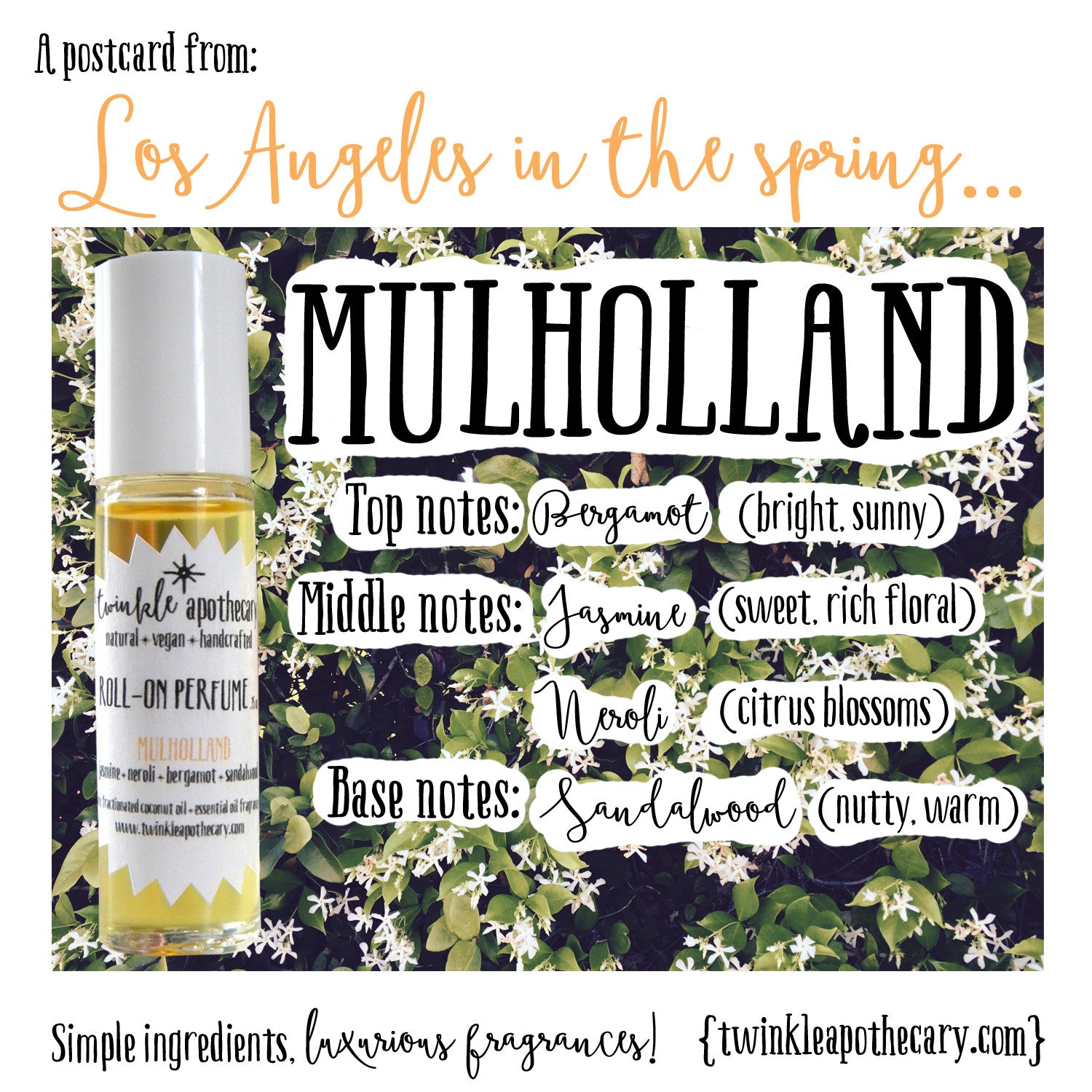 Here in Oklahoma, there's a long winter ahead. 
Thankfully, I've figured out how to capture the essence of
springtime
(aka February) in my old Los Angeles neighborhood. 
With luscious, intoxicating jasmine;
citrusy, floral neroli; 
and grounding woody, nutty sandalwood. 
It's basically sunshine in a bottle. 
Personally, I'll be wearing this all winter long while walking on the treadmill with the incline pushed all the way up, pretending that it's the Hollywood hills and warm California sun causing me to break a sweat.  (As opposed to the heater at my parents' house…)
It's a happy, uplifting, intoxicating, and extremely luxurious fragrance. 
Pro tip: start with just a little bit of the perfume… this one is quite powerful!
Also available (as always) in our (much more subtly scented) deodorant, body + foot powder, and dry shampoo.
Enjoy! 
-XO- Stefanie