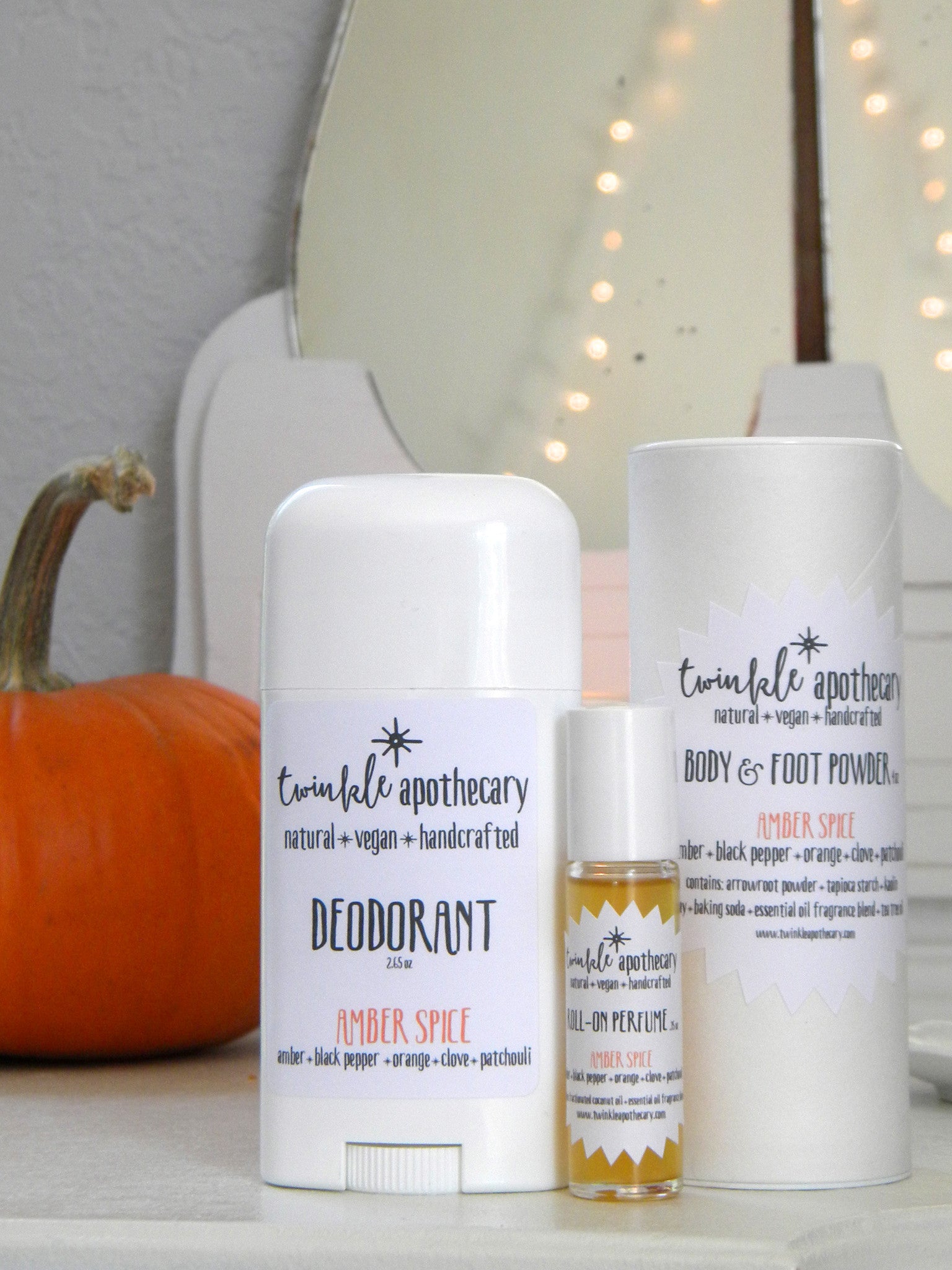 HAPPY NOVEMBER EVERYONE! 
Did you have a fantastic Halloween weekend? I hope so! 
I know I had a lot of fun! 
Just one small problem… now that Halloween is over it's apparently time to jump right into holiday gift buying pressure mode, and I am so not down for that yet!
As much as I love the holiday season, I was a bit disappointed to see so much... well, Christmas, in my social media feed this morning… on the second day of November!
Can't we just take a couple of weeks to treat ourselves to some fall fun before we have to start gearing up for Black Friday?
Maybe plan our Thanksgiving menus? (yum!)
Stop and smell the spices?!
In honor of it still being AUTUMN I am offering a limited time discount on Twinkle Apothecary's limited edition scent,
Amber Spice
. 
From now through November 15th, 2015, enter the code: ITSNOVEMBER at checkout to receive 10% off of anything Amber Spice! 
Because there are still 50+ shopping days until Christmas and you have plenty of time to enjoy the current season… trust me!
-XO- Stefanie