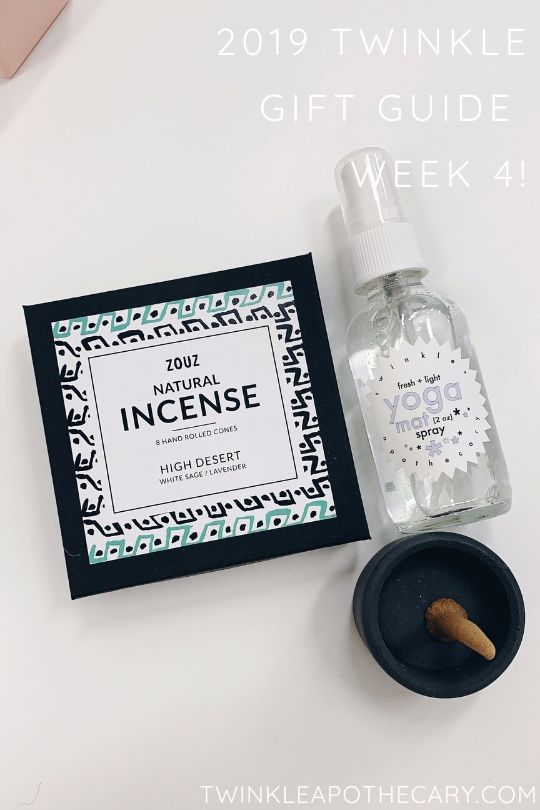 Okay friends, it's officially crunch time! 
There are 8 days left to shop online and guarantee delivery by Christmas. Place your order by Monday, December 16th to give me a few days to make and pack up everything before the post office deadline of December 20 for first class mail. 
Not to worry though, my gift guide ideas don't quit. Scroll down for the easiest gifts and click on the links under the pictures to add them to your cart. 
As always, thank you for supporting my small business this holiday season. Even though I'm totally crazed right now, it means the world to me that so many people want to share my products with their friends. I love sharing the other products in my shop that I don't handmake just as much, and I hope they make your holidays merry and bright! 
12 MONTH SUBSCRIPTION | 6 MONTH SUBSCRIPTION | 3 MONTH SUBSCRIPTION
Even though my Cyber Monday sale has come and gone, I still stand behind a 12 month perfume subscription (or 3 or 6) as a fantastic gift! If you're shopping for a Twinkle lover and you're afraid they already have everything, I can tell you they definitely won't have any of the surprise perfumes I have up my sleeve for 2020! 
Heads up that buying a perfume subscription now will put you on the list for the January scent, so if you're gifting this for Christmas, make sure you have a card or something small to go with it for presentation's sake. 
HANDMADE NECKLACE | LIP + CHEEK TINTS 
ROSE QUARTZ MAKEUP BRUSHES | SHIMMER POWDERS
FACEMASKS | HYDROSOLS | ORIGINAL FACIAL OIL  
HANDMADE INCENSE | HANDMADE INCENSE BURNER | YOGA MAT SPRAY
TRAVEL HAIR CARE SET | BOBBY PINS | TRAVEL HAIR BRUSH 
FLOWER EARRINGS | PINK MAFIA PERFUME 
That's all for this week! Check back next Sunday for more and to place your last minute orders! Daily updates in my Instagram stories until then! 
-XO- 
Stefanie