What To Do With A Layering Perfume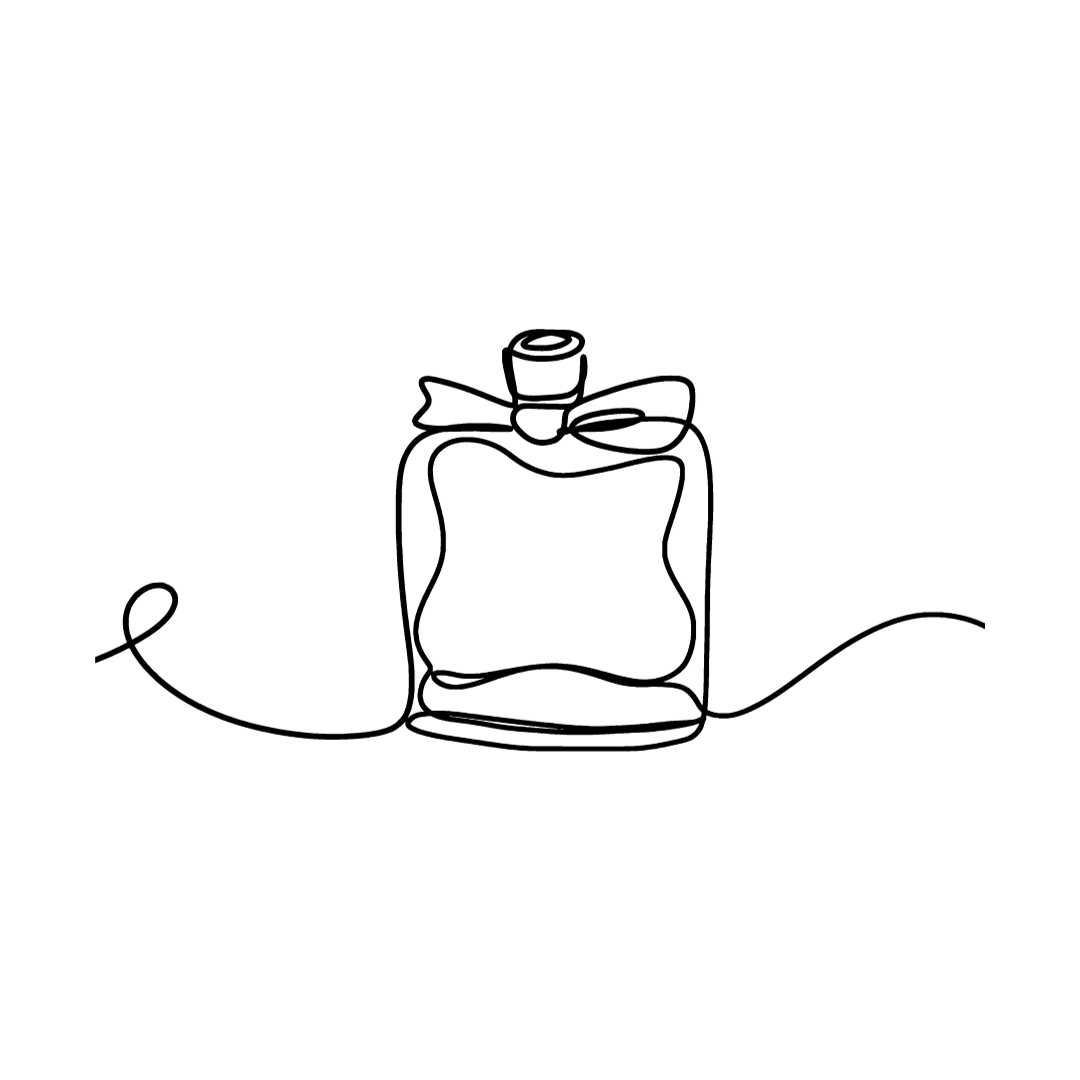 Click to listen instead with a free 7-day trial on Patreon!
Shop update!
Twinkle Apothecary's single-note perfumes are now called
layering fragrances.
Why the change?
Well, I've been in the perfume business for 8 years now, and I'm realizing that my customers still tend to get anxious around the word "note." Y'all are like, "what is this? What does it mean? Am I breaking the rules or doing it wrong if I don't know what a note is or which ones should go together?"
And, it's so not your fault that the world of perfume has traditionally been gatekept and made to seem so elusive and haughty by other brands over the years, but it's also sooooo not that complicated.
As I've said a million times before, 
THERE ARE NO RULES.
There is no perfume police secretly watching to see if you make a faux pas, or judging you for thinking that one thing should or shouldn't go with another. 
Fragrance is totally subjective. Every nose is different.
I mean, how else does one explain all of the terrible fragrances floating about in the world?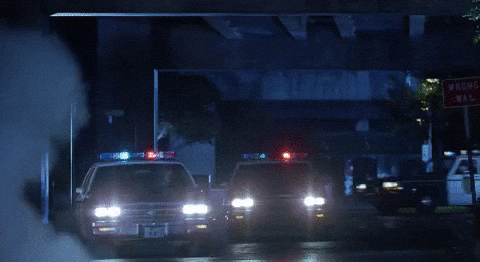 (On second thought, maybe there should be a perfume police. And it should obviously be me! Haha!)
But, no.
You can like whatever you like and wear it however you want!
So, I feel like "layering fragrance" is a better way to describe what these scents are, and how they're meant to be used.
 They are sheer, multifaceted accords that are substantial enough to wear alone, but can also be layered together to create your own personal signature fragrance.
Side note if you're hung up on the note thing - think of it like music! A perfume note is like a single music note - in perfume, it's like, one scent, or one ingredient. In music, you put different notes together to make a chord. Right? In perfume, that's called an accord. In music you put all of the chords together to compose a whole song, and in perfume, you combine all of the accords to compose a fragrance. They can be simple little combos, or extremely complex and multidimensional, just like music! Some are little ditties, and some are symphonies, but it's all valid and all good. Some days you're in the mood for something simple, and some days you want to go all out. Just like how you have different playlists for different moods, right?
Now, I've also learned that many of my customers get a bit freaked out by the idea of fragrance layering. How do I do it? How do I know what to put together? How do I not mess it up?
Again, I say: THERE ARE NO RULES!!!
I'm not yelling by the way, I'm just trying to encourage you to have fun with this stuff. Because it is just for fun!
And it's so easy. It's impossible to mess it up. But the only way to know what you like and how you want to wear it is to buy samples. I price my organic, handmade samples at just $5 a pop to encourage creative scent experimentation!
 Now, if the thought of layering different fragrances really does stress you out, maybe it's not for you. That's ok! I have plenty of other great natural fragrance options for you to choose from.
A quick breakdown:
 I love making, wearing, and playing with different ways to wear the layering scents, and I love offering them, because to me, fragrance should be a way to celebrate everyone's uniqueness rather than another path towards bland, homogenized algorithmic consumerism, where everyone ends up looking and smelling the same.
Natural perfume isn't about trends. It's about connecting with yourself in nature, being creative, and wearing things that make your spirit happy.
That's why you're here, shopping from an independent, handmade brand instead of buying whatever is trending on TikTok, right?
So here's how to layer your twinkle fragrances and make an all-natural scent that's all your own:
1. Apply one scent, wait a moment for it to dry, then apply another scent on top. 
It really is that simple. I like to apply the strongest, or base-note (I label this in the product descriptions!) scent first, and layer scents over it in order of lightness. You could apply the lightest scent first (again, no rules!) but the lighter scent will probably be buried by the stronger, heavier of the two. And, you can do this with more than two scents. As many as you like!
 2. Apply one scent on one wrist and one on the other and gently pat together.
Yes, you can gently dab your wrists together. No rules, remember?! You could also do elbow to wrist, wrist to neck... alternate as you wish.
3. Roll one on your pulse points and spray one in your hair.
So, yeah - you can apply different scents to different areas of your body. Why not?
4. Wear one on your skin and another over your clothes. 
One on your pulse points, and walk through the other. You know the walk through, right?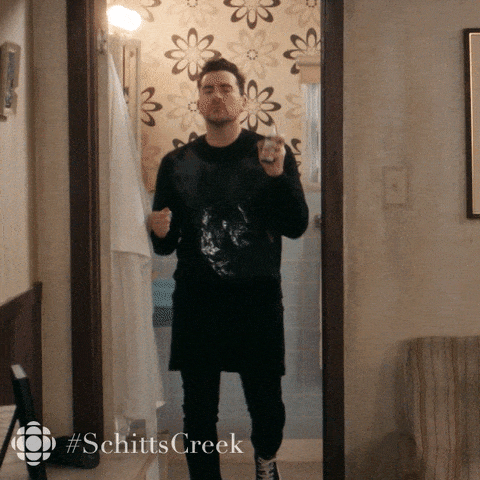 5. Wear one (or two) during the day and layer on a third at night.
Is it weird that I'm spelling it out like this? I mean, you get the gist, right?
 6. Claim one as your signature scent and layer on different complementary fragrances seasonally.
Like, say you're a lavender lover - you could pair it with cream when you're feeling cozy, earth when you're feeling dark and mysterious, zest when you need a lift... and so on and so forth.
7. Mix up the media by choosing one scent as a solid and layering a roll on or a spray over it.
Bonus cool points if you get yourself one of these:
Vintage solid perfumes ($48-$98)
8. Layer it with scented body butter or oil. 
You could do the same scent for extra oomph as above, or mix and match!
9. Don't layer it at all! Be a rebel and wear it as a stand alone scent.
You have my permission to do this. I promise not to tell the perfume police.
10. Put two or more layering fragrances together in the same bottle by choosing the build your own scent option. 
Say you have 2-4 layering fragrances that you love, but you don't want to buy individual bottles of everything. No problem! I am happy to put them together in one bottle. It's such a fun way to create a one-of-a-kind scent, and I love making them for you!
You can choose any size or material (oil, solid, spray,) but I do recommend starting with a small bottle first, as I'm not able to make sample sizes of these.
And these are just ten of the many ways there are to layer your fragrances. The options really are limitless! If you're intrigued by the idea of creating your own unique scent (and then changing it up whenever the mood strikes!) I hope you'll enjoy trying samples and experimenting with putting them together.
I have new layering fragrances in the works too, so stay tuned for even more scent combos to come!
Stefanie