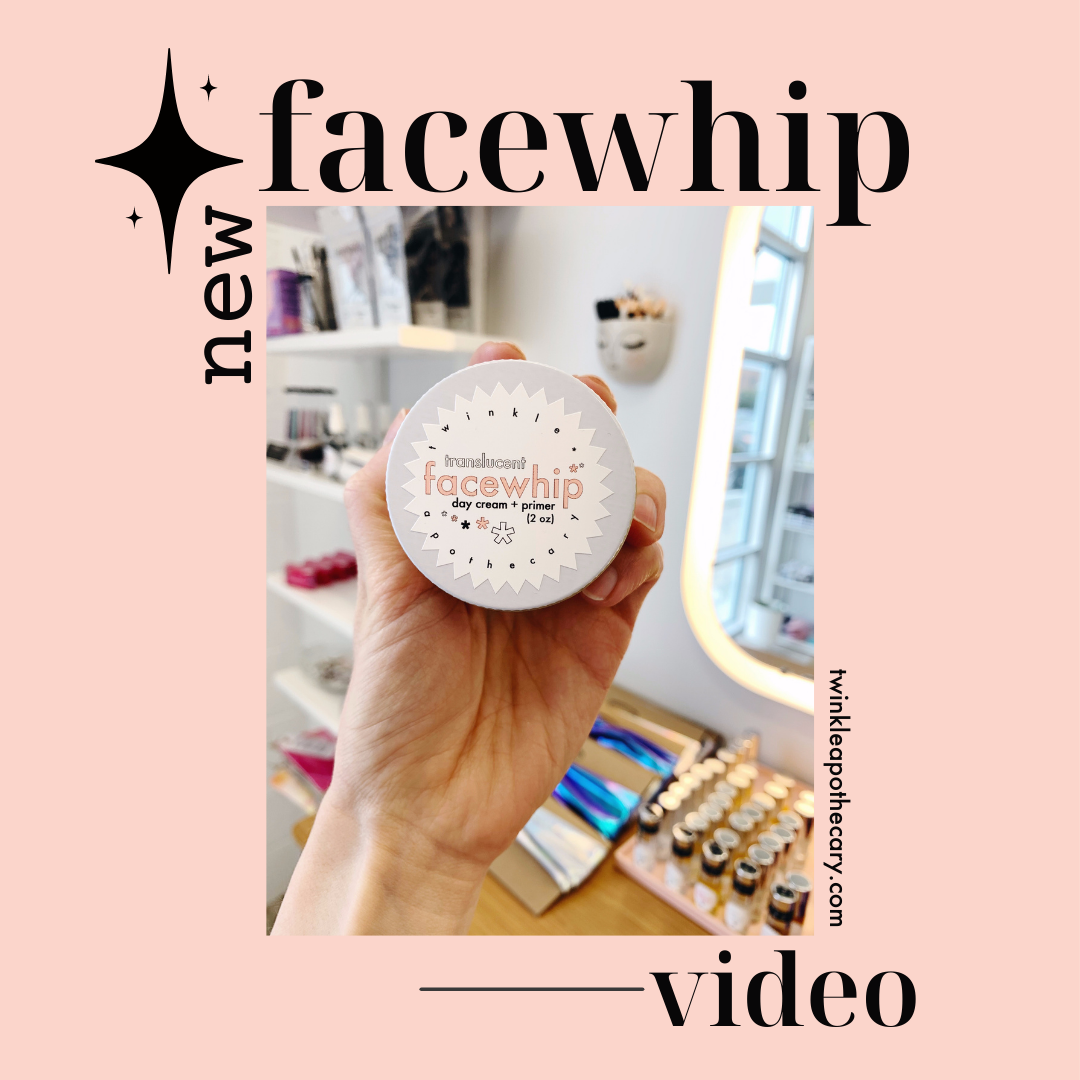 Do you know facewhip? 
If you don't know, hi. THIS is your key to getting the signature Twinkle Apothecary no-makeup glow. 
Facewhip is a natural moisturizer with a texture unlike anything you've ever tried before. It contains antioxidant rich natural oils and butters to heal and protect your skin barrier, which are whipped up with tapioca starch and a shimmery pearlescent mica powder, to leave your face with a soft, photo-filter finish. 
In this video, I demonstrate what Facewhip does for my skin, and how I use it instead of foundation.
I also share a hack for DIY-ing your own barely bronze shade, using my bronze shimmer powder! 
Also also? You can use this hack to make a custom shade with any of my shimmer powder colors! Why not try sandstone, citrine, or rose quartz?!
Watch the video below to see it in action.
Till next time! 
- Stefanie-