Click to listen instead with a free membership on Patreon!
Have you ever wondered... what is amber perfume? 
I know I did! (Before I started making perfume, I mean!)
Amber is a pretty common note in perfumery, but what does it smell like? What is it made out of? What is it that makes an amber perfume an amber perfume?
If these are your questions, I have some answers.
"Amber" is a fragrance term that can mean a few different things. It can refer to a specific ingredient - or a specific blend of ingredients - but it can also be used to describe scents that have amber-like qualities.
What does that mean, you ask?
Well, I once heard someone describe amber as being more of a feeling than a scent, and I think that's pretty accurate! Amber fragrances are typically very warm, rich, earthy, woodsy, and cozy. Many of my seasonal fall and winter fragrances contain amber to bring those deep, warm, earthy-cozy vibes.
I always find it interesting that even those of you who don't typically like rich and earthy scents seem to go crazy for Cardigan - my top-selling fragrance with notes of amber, cinnamon, coffee, and cedarwood.
I mean, it's so rich and earthy! But IYKYK - there's just something about amber!
Traditionally, the "amber" ingredient in amber fragrances was derived from an oceanic substance called "ambergris."
Ambergris is a hard, waxy substance excreted by sperm whales. I'll spare you all of the dirty details, but apparently, after a chunk of this miscellaneous blend of whale waste has aged by floating around in the sun and saltwater, it smells pretty good?
No thank you, I say.
Ambergris is not vegan or cruelty-free, so no need to worry - you won't find it in any of my fragrances! 
There's also fossilized amber.
Yup! You can make perfume from fossilized amber resin. Fossilized amber smells very earthy, dry, a bit smoky, a bit leathery, and slightly salty/mineral. 
Fossilized amber is plant-based and cruelty-free, and I use it in a few of my fragrances to add a subtle, dry, earthy amber note. It's also included in my Amber Layering Fragrance.
But my signature amber blend - the blend of ingredients that make up the main portion of my Amber Layering Fragrance, as well as most of my scents where "amber" is listed as a note - is a blend of three different natural ingredients: benzoin, labdanum, and vanilla.
Check out this video for a brief overview:
I designed my amber blend based on a memory of an amber candle that I smelled in my hotel while visiting Paris ages ago - well before I ever dreamed of becoming a perfumer! The heady, deep, smoky-sweet scent of that candle (I don't know the brand!) was my first introduction to "amber." However, when I got home I was surprised to learn that there's a wide variation in what's considered an "amber" fragrance - because none of the (supposedly) amber candles that I smelled at home smelled anything like the one I remembered from France!
Once I started making perfume, I knew I had to recreate the amber fragrance that I had been searching for in every candle I picked up to sniff since that trip.
After a bit of research and a few experiments, I settled on this blend because it evoked the same rich, smoky, earthy sweetness that I remembered as real "amber."
Now, is this really real amber? Who knows. There doesn't seem to be a true industry-wide standard - but I think my blend is pretty darn close to the "real" thing.
Ah... memories!
Unfortunately, (or fortunately?) although I like to think that you are getting a peek into my heart while wearing my perfumes, you can't get inside my head. So let's break down what this smells like. 
First, there's Benzoin. 
Benzoin is a resin extracted from trees in the styrax family - although it is not to be confused with another natural fragrance material called "styrax!"
I know... it is a bit confusing!
Benzoin has a soft, woody, slightly sweet, and powdery aroma, with subtle spice undertones. It's a bit vanilla-y but not overly rich or creamy.
Fragrances that contain Benzoin as a base note are usually included in the "amber" family because they bring the soft and fuzzy, cozy notes that are typically associated with amber fragrances. It's also a commonly used incense base.
Next, Labdanum.
Labdanum is a resin extracted from the leaves and twigs of the Cistus plant - not to be confused with Cistus essential oil - which is distilled from the tops! 
Labdanum smells very rich, deep, animalic, woodsy, sweet, and a bit leathery.
I think of labdanum as the main note that makes amber amber. It's not the main ingredient, but it is the strongest and most prominent. Fragrances that contain labdanum as a base note are also usually included in the "amber" category for their rich, earthy qualities. For instance - although it doesn't contain benzoin or vanilla, I call Desert Amber an "amber" fragrance because it contains a fair amount of labdanum. 
Labdanum is also a commonly used incense material. You may find that there is a bit of crossover between the smoky, sweet earthy qualities of incense and most amber perfumes.
 Finally, vanilla.
My amber blend contains a small amount of vanilla, to soften and sweeten the rich, earthy qualities of the other two ingredients.
Most amber fragrances contain a bit of vanilla, but fragrances that only contain vanilla aren't typically included in the amber category - instead, they're usually found in the "sweet" or "gourmand" scent families! Vanilla is in amber, but vanilla alone does not an amber fragrance make!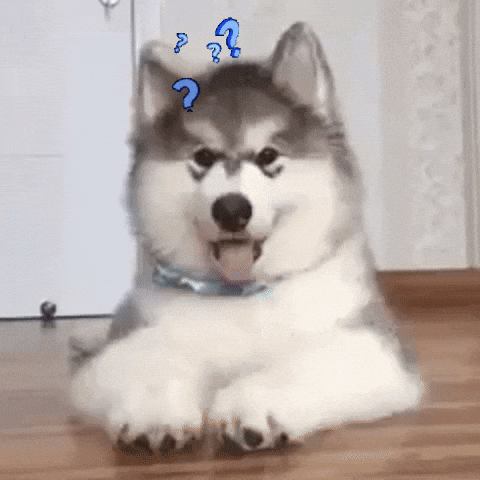 Don't worry - it will make more sense once you smell it!
Amber contains just three little ingredients - but boy, do they have a lot going on. It's multifaceted, deep, rich-yet-soft, sweet, but not too sweet... but always warm, comforting, and a bit nostalgic in that it evokes a familiar feeling that you can never quite put your finger on.
That's according to my take on amber, at least. Other notes commonly found in others' amber blends can include frankincense, sandalwood, vetiver, ambrette, cistus, patchouli, myrrh, styrax, agarwood, and liquidambar. There's so much variety out there to explore!
If you're curious to give my amber blend a try, I suggest ordering samples of:
and
Amber Spice, Cardigan, Amber Fir, Pétiller, Bad B*tch, or Ceremony from the Perfume Archives.
And I'm sure there will be many more to come!
Enjoy your scentsploration!
Stefanie