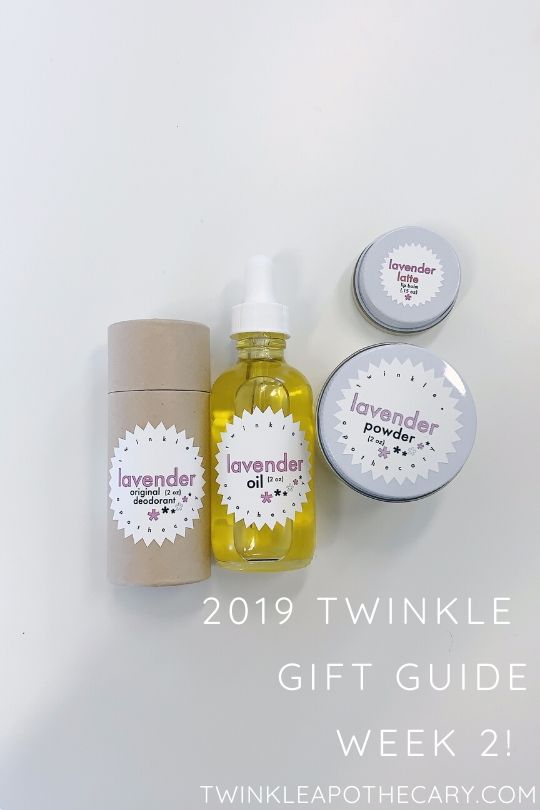 Here you go! Another week's worth of gift ideas for you, plus some bonus stocking stuffer and teacher gift ideas. Friendly reminder that there are already coupon codes with no usage limits available for you on the twinkle app that are good through the end of the year - they'll be shared with everyone on Thanksgiving!
The discounts become more generous the more you spend, so keep in mind that when you place a larger order it will actually be a better value than the price I'm posting here. Just FYI! 
There are 22 more days before my online holiday order deadline, but hopefully these ideas are helping you feeling prepared and ready to tackle your gift list after Thanksgiving! 
Speaking of Thanksgiving, mark your calendars because I'm bringing ginger snap back - this warm, mauve-y bronze shimmer will be available in a balm, serum, and loose shimmer powder through December 31st. Orders over $50 next weekend (after discount and before tax) will receive a free balm! 
FLOSS | TOOTHPASTE | TOOTHBRUSH | TOOTH POWDER 
(this sleep mask/hydrosol combo is a great kid/pre-teen gift, btw!) 
CRYSTAL BODY BUTTER | FOOT BRUSH | NAIL POLISH 
EYELASH CURLER | TWEEZERS | EYE TINT | DUO BRUSH 
DEODORANT | ALL OVER OIL | ALL OVER POWDER | LIP BALM 
And here are a couple of stocking stuffers that are great on their own or combined with anything else for a thoughtful gift: 
And, some of my fave teacher gifts: 
TEA | AROMATHERAPY PERFUMES | SINGLE NOTE PERFUMES | MUG WITH TEA STRAINER 
Have a great week you guys - I'll be back next weekend with more gift ideas for you! Check out my Instagram stories in the meantime for more. 
(Also, teachers feel free to post your twinkle wishlist in the comments below!) 😉
-XO- 
Stefanie