January's Single Note Scents!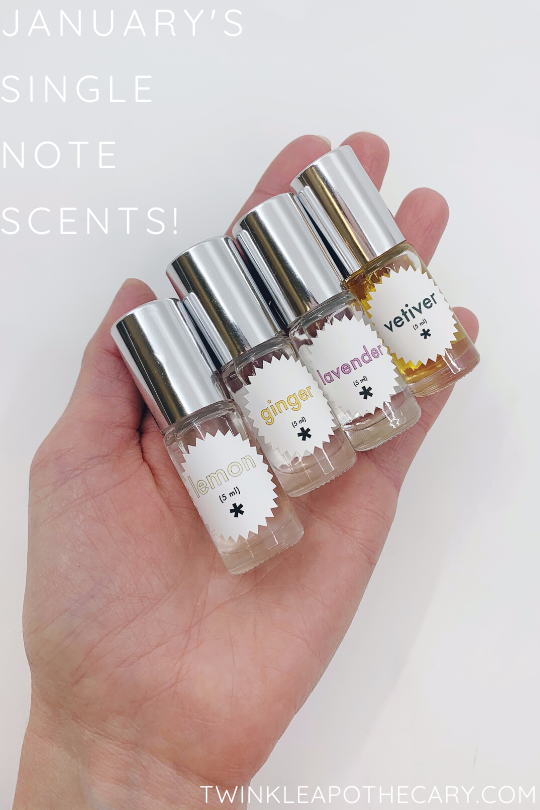 Hello! 
I made some really basic infographics with more information about the single note perfumes I'm offering for the month of January.
I thought this would be a nice and refreshing way to kick off the new year - they're beautiful when worn together! 
Enjoy, and be sure to grab these before the end of the month... 
- XO - 
Stefanie 
***
***
***